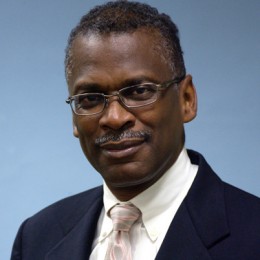 An engineer who founded two energy technology companies and invented the Super Soaker water gun, the top-selling U.S. toy in the early 1990s, will speak at Wright State University.
Lonnie Johnson is scheduled to give a talk, "Inspiring a culture of innovation, entrepreneurship and excellence," Wednesday, Feb. 19, at 2 p.m. in 112 Oelman Hall. Johnson's lecture is free and open to the public.
Over the years, the Super Soaker has generated sales of nearly $1 billion. Johnson has reinvested most of his earnings from the sales into research and development for his companies.
The companies—Excellatron Solid State and Johnson Electro Mechanical Systems—have become leading developers of technology for ceramic solid state batteries and lithium air batteries, which have potential applications for electric motor vehicles.
Johnson is also developing thin film batteries for cell phones and aerospace applications. And he has developed a system that has potential applications in solar power plants and ocean thermal power generation.
Johnson graduated from Tuskegee University in 1973 with a bachelor's degree in mechanical engineering. Two years later, he obtained a master's in nuclear engineering.
Following graduation, Johnson joined the U.S. Air Force and was assigned to the Strategic Air Command, where he helped develop the Stealth Bomber program. He also worked as a systems engineer for the Galileo mission to Jupiter and the Cassini mission to Saturn.