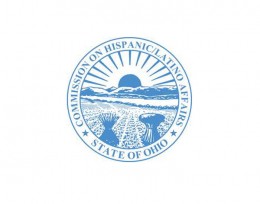 Wright State University President David R. Hopkins will join Ohio Board of Regents Senior Vice Chancellor Gary Cates, Ohio educators and lawmakers on March 5 for the 2014 Ohio Latino Education Summit at The Ohio State University.
The Latino Affairs Commission (OCHLA) is convening policymakers, education and community leaders in an effort to address the theme, "Closing the Achievement Gap," which aims to promote collaboration across the K–20 pipeline and dissemination of best practices and strategies tailored to the needs of Latinos.
The summit is designed to generate practical solutions that can be adapted to the particular needs of Latino students in their own schools and communities.
Conference planners called for nominations and proposals describing practices that best serve Hispanic students, particularly those that can be duplicated to improve education services around the state.
"We are working across political, educational and community sectors to better understand Latino education gaps and to ensure the success of all of Ohio's students," said OCHLA Executive Director Lilleana Cavanaugh.
Responding to the need for improved education services for Ohio's Latino students, OCHLA established the annual Ohio Latino Education Summit, which was first held at Wright State in 2013.
"Scholastic achievement and college attendance rates are lower among Ohio's Hispanic students than among their peers, and in some districts as many as 70 percent of Hispanic students drop out of school," said Tony Ortiz, member of the Ohio Latino Affairs Board of Commissioners and associate vice president of Latino affairs at Wright State.
Co-chairing the event are Senator Peggy Lehner (R-Kettering), chair of the Ohio Senate Education Committee, and Senator Charleta B. Tavares (D-Columbus), commissioner on the Board of the Ohio Commission on Hispanic/Latino Affairs.
Tavares, Lehner, Hopkins and Cates will join Superintendent Richard Ross and Chery Achtenberg, dean of the Ohio State College of Education and Human Ecology for a panel discussion, "Perspectives on Ohio Education." Joe Kerfel, associate dean of the Wright State College of Education and Human Services will moderate the discussion.
The Ohio Latino Affairs Commission advises the governor, Ohio General Assembly and state government agencies on matters affecting Hispanic Ohioans by issuing reports, proposing programs, commenting on legislation and conducting policy-related research.