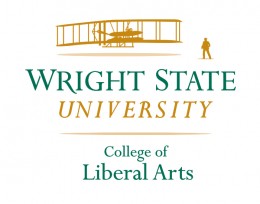 Excerpt
Do you hear the people sing? Wright State University hopes so to soaring degrees when it delivers the local collegiate premiere of "Les Misérables," Alain Boublil and Claude-Michel Schonberg's 1987 Tony Award-winning pop opera phenomenon adapted from Victor Hugo's epic 1862 novel.
Beginning performances next Thursday, "Les Misérables" tells a sweeping account of desperation, heartbreak, hope and loss in 19th-century France centered on ex-convict Jean Valjean's battle with ruthless Inspector Javert.
As Valjean and Javert continuously collide, jealous factory workers, cynical prostitutes, treacherous thieves, rebellious students and more create a compellingly vivid portrait of humanity. The musical, currently revived on Broadway featuring WSU alumna Heidi Giberson, is heightened by a terrific score including "A Heart Full of Love," "Empty Chairs at Empty Tables," "I Dreamed a Dream," "Master of the House" and "On My Own."
Read more from the Dayton Daily News (subscription required).