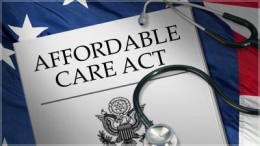 The Center for Healthy Communities Medicaid Outreach Consortium of the Wright State University Boonshoft School of Medicine will host several community forums beginning in August to help the public better understand Medicaid expansion and the Affordable Care Act marketplace.
Free and open to the public, the forums will be held in August, September, October and November in the cafeteria at the Job Center, 1111 S. Edwin C. Moses Blvd. in Dayton.
Sessions will be held at 9 a.m., 11 a.m., 4 p.m. and 7 p.m. on Aug. 18, Sept. 3, Sept. 15, Oct. 1, Oct. 20 and Nov. 5.
The sessions will address the difference between the Affordable Care Act marketplace and Medicaid expansion, the importance of health care, the responsibilities of the consumer and resources for help.
For more information, contact Kimberly Conner at (937) 775-8254 or kimberly.conner@wright.edu or Cindy Bradley at (937) 775-8248 or lucinda.bradley@wright.edu.