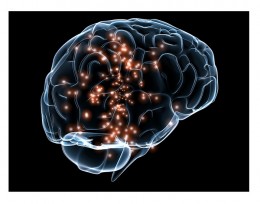 The Wright State University and Premier Health Neuroscience Institute will present its third annual neuroscience symposium, "Frontiers in Epilepsy," on Wednesday, Oct. 15, from 11 a.m. to 2:30 p.m., in the Sinclair Conference Center at Sinclair Community College. Registration begins at 10:30 a.m.
The presentations will explore current research on epilepsy. The keynote address, "West Syndrome: The Roadmap for Cure," will be delivered by internationally renowned clinician-scientist Solomon Moshé, M.D., the Charles Frost chair in neurosurgery and neurology and professor of neurology, neuroscience and pediatrics at the Albert Einstein College of Medicine in New York City.
Since 1979, Moshé's research has focused on understanding the mechanisms that underlie the development of epilepsy and its consequences in infants and children. His laboratory has developed and patented an animal model that replicates human infantile spasms, a hallmark of West Syndrome. This model is being used to identify novel treatments for this devastating condition.
In addition, clinician-scientists from the Wright State Boonshoft School of Medicine, Premier Health and Dayton Children's Hospital will review current treatments for patients with epilepsy and explore emerging therapies.
Their presentations include:
"The New Frontiers in Epilepsy" by J. Layne Moore, M.D., professor and vice chair for academic programs, Department of Neurology, Boonshoft School of Medicine; Medical director of EMU/EEG, Miami Valley Hospital.
"From the Trenches: A Clinician's Perspective" by Gogi Kumar, M.D., medical director, child neurology, Dayton Children's Hospital.
"Epilepsy Therapy: The Newest Drugs" by Barbara L. Phillips, M.D., assistant professor, Department of Neurology, Boonshoft School of Medicine.
The event is free, but does require registration. Registration information and details about continuing medical education credits for this activity, are available at med.wright.edu/ni/symposium.
Launched in 2010, the Wright State University and Premier Health Neuroscience Institute represents a groundbreaking collaboration that leverages some of the Dayton region's greatest strengths to address many of its most crucial needs. Designated as a University System of Ohio Center of Excellence, this public-private partnership unites the region's most advanced biomedical research institution with the clinical resources of its leading hospital system.