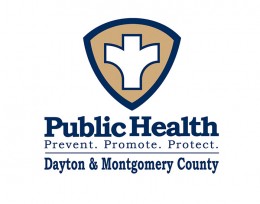 A Public Health Grand Rounds event, "Clearing the Air: The Story Behind Public Health – Dayton and Montgomery County's (PHDMC) Nicotine and Tobacco Policy," will provide an inside view of how PHDMC developed and implemented one of the country's most comprehensive public policies for a nicotine- and tobacco-free workplace.
The event, which is free and open to the public, will be on Thursday, Oct. 23, 3 to 4 p.m., at the PHDMC administrative offices in the second floor multipurpose room of the Reibold Building 117 South Main Street, Dayton.
The speakers include Jim Gross, Montgomery County health commissioner, and Bruce Barcelo, tobacco prevention and cessation manager, PHDMC, co-leader, Tobacco-free Montgomery County, and chair-elect, Ohio Tobacco-Free Alliance.
The event is for health professionals, educators, administrators, managers and interested community members. The event will discuss PHDMC's progressive public employer policy, factors considered during policy development and the policy's implementation and impact.
Public Health Grand Rounds, presented by the Master of Public Health Program of the Center for Global Health at the Wright State Boonshoft School of Medicine, seek to inform health professionals about public health topics related to prevention and workforce development.
Free parking is available in the Reibold Building parking garage, at Main and Fifth streets. The garage entrance is on Fifth Street. Parking vouchers will be provided to attendees.
For more information, contact Cyneca Reed at the Center for Global Health at (937) 258-5555 or cyneca.reed@wright.edu.