Wright State University has maintained a long tradition of going above and beyond to serve individuals with disabilities. Since 1971, the Office of Disability Services has leveled the playing field at Wright State, with the goal of ensuring students of all abilities have the same opportunities for success.
The Office of Disability Services is rolling out two events to celebrate Disability History Month and National Disability Employment Awareness Month, respectively: a film screening and a career fair.
By combining the two events to establish an overall awareness month on campus, the Office of Disability Services hopes that the celebration will put a spotlight on an overarching theme: "the often misunderstood perspectives and attitudes associated with having a disability," said Tom Webb, director of the Office of Disability Services.
"We recognize that awareness requires more than just one month of education (so) we also offer yearlong opportunities to help provide greater perspectives and resources to the Wright State community in terms of expanding opportunities to people with disabilities," said Webb.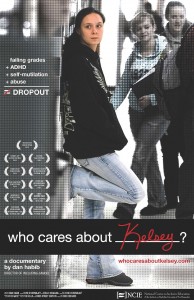 On Friday, Oct. 24, the Office of Disability Services will screen the documentary "Who Cares About Kelsey?" in the Student Union Apollo Room at 9 a.m. The event is free and open to the public.
The film documents the life of Kelsey Carroll, a high school student diagnosed with ADHD who also has emotional and behavioral challenges. She eventually finds success with the help of caring educators who employ innovative approaches to learning.
"This is a powerful documentary that will open the minds of many of our students who are unfamiliar with the less visible disabilities that many of our students experience in high school and college," said Webb.
Webb encourages anyone with an interest in working with people with disabilities or pursuing degrees in counseling, social work, education, rehabilitation services or a medical field to attend the screening.
Then on Thursday, Oct. 30, Wright State will host the EmployAbility Career Fair, a career and internship expo for students with disabilities. The event, open to all people with disabilities, will take place in the Apollo Room of the Student Union from 11 a.m. to 1 p.m.
"It's a recruiting event for employers to connect with qualified candidates who have disabilities," said Angela Bonza, vocational support coordinator for the Office of Disability Services. "This unique event promotes disability inclusion as part of a comprehensive diversity plan and provides an opportunity for employers to connect with students, alumni and community members with any type of disability."
More than 25 employers will be at the EmployAbility Career Fair looking for future employees. The event will host a collection of diverse companies, ranging from Procter & Gamble and Dayton VA Medical Center to Wright-Patterson Air Force Base Civilian Personnel Section and Capabilities, Inc.
Bonza said anyone who plans to attend the event must take time to prepare, as they should for any career fair. Professional attire, updated resumes and well-practiced elevator speeches are a must. Helpful resources and preparation tips can be found at wright.edu/employability.
"Researching the attending employers is a way to set yourself apart from other candidates by being able to jump into a conversation about the organization," said Bonza.
Bonza said individuals with disabilities who are planning to attend the career fair can reach out to her for assistance by making an appointment. Students in the Raj Soin College of Business can contact Lance Cauley for guidance. As always, all students and alumni can contact Career Services for resume reviews and preparation tips.
For more information on the screening of "Who Cares About Kelsey?" or the EmployAbility Career Fair, contact the Office of Disability Services at (937) 775-5680 or disability_services@wright.edu.