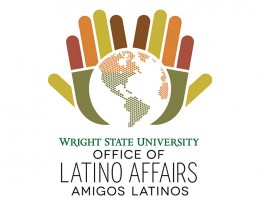 Tony Ortiz seems to live his life intent on making connections that help people. Whether they be for students, small business owners or the corporate world, his latest endeavor is based on connecting people to each other and the resources they need that will help build our community.
"Anybody who wants to start a business, students who want internships, companies that are looking for the types of students with the kinds of talents Wright State students have; we can connect them to each other at this event," said Ortiz, associate vice president of Latino affairs.
The Amigos Latino Business Summit and Job Fair is set to feature business-to-business networking, several economic development workshops and a three-hour internship and job fair. Attendees can participate in the workshops from 1 to 3 p.m. and the job fair from 3 to 6 p.m.
Ortiz is also billing the Monday, Nov. 10 summit and job fair at the Wright State University Nutter Center as a place for small businesses to connect with critical state and county agencies.
Representatives from two local small business development centers, the chief of the Ohio Development Services Agency Minority Business Development Division and the director of the Women's Business Center of Ohio are among seven business leaders that will lead workshops.
Ortiz believes the business-to-business networking opportunities that allow owners to connect with each other and learn from each other's successes and challenges is critical.
Exhibit tables are still available for businesses and entrepreneurs for a flat fee of $50. So far about 50 businesses have signed up to have a table at the fair, which will also be an opportunity to connect with students.
"I get a lot of calls from companies out there looking for bilingual students or folks with a special skillset," said Ortiz. "They're looking for somebody to connect to the Hispanic business community, somebody that can speak Spanish and knows the culture that gives them an advantage over their competitors."
"This is an event for all people not just the Latino community," added Ortiz. "There's talent in our community, but there's a disconnect with the talent and the companies that need it out there, and that's what this should help with."
Admission is free, but registration is required.
Visit http://amigoslatinosbusinesssummit.eventbrite.com to register and learn more about the event.
This event is sponsored by the Wright State Office of Latino Affairs, the Wright State Office of Career Services, the Ohio Commission of Hispanic/Latino Affairs and the Dayton Hispanic Chamber of Commerce.