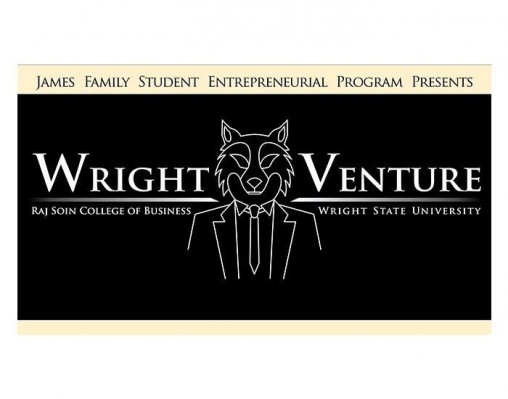 It might be the next great idea. Healthy, low-carb energy bars. A computer app that creates memory-filled scrapbooks. A winch-operated system that enables one person to load lawn mowers, all-terrain vehicles and other heavy items on to pickup trucks.
These three business ideas from Wright State University students have emerged as finalists in a campus-wide competition. At stake is $5,000 in loan money to start the business.
"Wright Venture" will climax with these three do-or-die business pitches before a "Face the Wolves" panel of hard-to-please judges beginning at 2 p.m. on Tuesday, April 21, in the Student Union Atrium. The event is free and open to the public.
"Small businesses are a valued source of innovative, cost-effective, customer solutions. The world awaits on what is next for you to create," said judge William E. Harrison III, director of small business for the Air Force Research Laboratory at Wright-Patterson Air Force Base.
Wright Venture is modeled after "Shark Tank," an ABC-TV reality competition series that features aspiring entrepreneurs making business presentations to a panel of potential investors.
The goal of Wright Venture is to create a real-life, lasting experience that will be identical to an actual business startup. This experience includes: networking, mentorship, creative idea development, product design, service creation, financial management, business planning and marketing skills.
Judge Frank Stalla, vice president of CFA programs for The American College, says an idea for a new product or service – even a great one – in and of itself isn't worth anything.
"What you as entrepreneurs contribute to society is the organization of labor and capital to bring the abstraction that is your idea into the physical realm," Stalla said. "In the final analysis, success or failure comes down to a single word – execution."
Wright Venture is part of an effort for a more robust entrepreneurial program. It was suggested by Earl Gregorich, director of Wright State's Small Business Development Center (SBDC) and coordinator of Wright Venture. He says the university does a great job of teaching the theories and concepts of accounting, finance and management, but the real world of starting a business goes beyond academics.
Keynote judge Barry James, president/CEO and portfolio manager of James Investment Research, said nearly all successful entrepreneurs have failed multiple times before triumphing.
"Never give up; never quit believing in yourself," James said. "Be sure to focus on your strengths, and always look at how you can add value to your clients. If you do excellent work with honesty and at a reasonable cost, you will never lack business."
Gregorich says the competition has forced the students to analyze their business ideas more closely and overcome challenges to make their businesses even better than they originally envisioned.
"Do your research, plan accordingly, don't be afraid to ask for advice," said judge Judy Brinegar, a partner with Baldwin Creative & Company. "And be resilient."
The teams include Fat Bombs Nutrition captained by Rachel Brun, J&J Technologies captained by John Alkharaji and One Man EZ-Load System captained by Sean Donohue.
Within Wright Venture is a social-media challenge called "Leader of the Pack." Each of the six semi-finalist teams have videos on facebook.com/WSUbusiness/videos. The team whose video earns the most "likes" by April 20 wins the challenge and will be awarded Amazon gift cards.
Judge Jonah Sandler, founder and CEO of Scene75 Entertainment Center, says one should never lose sight of the motivation for starting a business.
"If your foundation is strong from the onset, you will push through where others may falter," Sandler said. "Pursue with passion, desire and the most definiteness of purpose."
Wright Venture was created by the Raj Soin College of Business with initial funding sponsored by the James Family Student Entrepreneurship Program and matched by the college and the Wright State Foundation.
For more information, visit WrightVenture.com.