A story featuring two Wright State University student veterans was recognized by a national group of public radio news directors.
Broadcast on WYSO Public Radio, "Reflecting on military service without combat" received a second-place award in the interview category from Public Radio News Directors Incorporated. Each year, the organization recognizes the best in local public radio.
The story was part of the "Veterans Voices" radio series, a collaboration between the Wright State Veteran and Military Center and WYSO. It aired on the public radio station on Dec. 16, 2016. Stories in the series are also archived on Wright State's CORE Scholar website.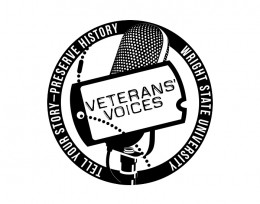 It features a discussion between Cody Stevens, a Marine veteran who graduated in April with a bachelor's in management and marketing, and Cole Hamilton, an Army veteran who graduated with a bachelor's in psychology and is now pursuing an MBA at Wright State.
Stevens and Hamilton discussed their time in the military and their feelings about not experiencing combat. Stevens said he feels guilty that he did not deploy, and it helped to learn that Hamilton feels the same way.
"To find out someone else felt that way — it was a really cool feeling," he said.
The story was produced and edited by Will Davis, former manager of Wright State's New Media Incubator and instructor in the Department of Communication and WYSO Community Voices producer.
Stevens credits Davis for coming up with the idea for the story. "Will thought our story would be best as a conversation — two guys talking about their thoughts and feelings about not deploying," Stevens said.
The "Veterans Voices" radio series features stories of Miami Valley veterans talking about their military service and re-entry into civilian life. The stories are reported by Wright State student veterans trained in WYSO's Community Voices model. The third season of the series featured eight episodes and wrapped up last December.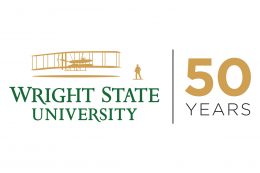 The Veteran and Military Center also sponsors its own Veterans Voices project in which Wright State student veterans interview older area veterans about their military service. Stories are sent to the Library of Congress and posted on CORE Scholar.
Stevens said the project was one his favorite things he did at Wright State.
"The entire Veterans Voices project, it's not just radio, it's video, it's getting out there with the veterans and letting them tell their story," he said. "I think that's important because a lot of people don't want to tell their story."