Wright State's community outreach program called HAPI Lab: Human Anatomy and Physiology Interactive Lab for high school students, has completed its third year and become quite popular.
The outreach program, created by faculty members Bridgett Severt, Barbara Kraszpulska and Thomas L. Brown, was developed to promote, enrich and inform students about the anatomy and physiology of the human body.
In May, Severt, an anatomy lecturer in the Department of Neuroscience, Cell Biology and Physiology and the Wright State Boonshoft School of Medicine, co-hosted a workshop presentation at the annual national meeting of the Human Anatomy and Physiology Society (HAPS) in Salt Lake City. The focus of the workshop was to explain the creation and design of HAPI Lab to help others interested in using it as a model.
HAPS has more than 1,700 members from high schools, colleges, universities and businesses in the United States, Canada and around the world.
"At the workshop, I talked about what we do and why we do it," said Severt. "Workshop participants were interested in the application process, logistics of implementation and legal considerations."
"The program, which enables students to work interactively with organs and cadavers, has reached a level of national recognition," said Brown, associate chair for research and professor in the Department of Neuroscience, Cell Biology and Physiology. "It brands Wright State as having a unique program important enough, high-impact enough that it can be modeled anywhere in the country. That's truly the exciting part."
The program is designed primarily for high school students with some knowledge and experience of anatomy and physiology. The 90-minute sessions with groups of about 30 students are held at the Boonshoft School of Medicine on Fridays during the spring semester. About 250 students go through the lab each year.
"There were a lot of components to setting this up. It probably took a year," said Kraszpulska, associate professor in the Department of Neuroscience, Cell Biology and Physiology and the Boonshoft School of Medicine.
A group of graduate anatomy teaching assistants at various stations in the lab first instruct the students on the different organs and their functions. Then the students are shown cadavers so they can see how all of the organs fit together in the body.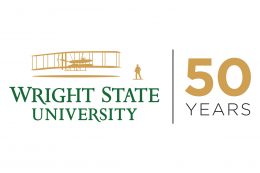 "It's fairly rigorous what they get here," said Brown. "Students have the opportunity to see, touch and interact with donor organs. They see how they're all put together, how complex it is. It's something that certainly leaves a memory."
Brown believes the program has become so popular with high school teachers because it reinforces what they are teaching their students in an interactive and dramatic way.
"Most of the students have never seen organs or cadavers," said Severt. "Patients aren't color-coded and labeled like they are with models and images. Students get the opportunity to see what organs, in fact, look like, and we can clear up misconceptions about the body."
Brown said that in addition to having a HAPI lab manuscript recently accepted for publication by a peer-reviewed journal, the excitement and success with HAPI Lab has elevated recognition of the program to a national level and has led to Severt directing the workshop.
"It's an excellent achievement," he said.
Wright State became an independent institution in 1967 and spent the next 50 years growing into an innovative leader in affordable and accessible education. In 2017, it celebrates its 50th anniversary and sets the course for the next half century.