Fall Fest, the annual celebration that highlights Welcome Weeks at Wright State, brought students, staff and faculty together for a day of fun, food and free goodies.
The event gave students a chance to learn more about student organizations, educational opportunities at Wright State and services offered by different campus departments.
Organized by the University Activities Board, Fall Fest attracted about 5,000 people, more than 100 student organizations along with 40 vendors.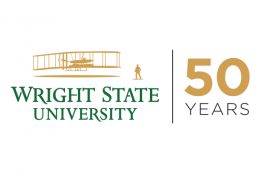 "This is a chance for students to get used to Wright State and feel welcome and at home," said Jordan Collins, University Activities Board president.
Originally founded as a branch campus of The Ohio State University and Miami University, Wright State became an independent institution in 1967. It celebrates its 50th anniversary in 2017, culminating with a special Homecoming celebration Sept. 29 through Oct. 1.