Wright State University will host the second biannual Breaking Silences, Demanding Crip Justice: Sex, Sexuality and Disability conference on Sept. 22-24. This year's theme is "Standing in Solidarity."
The conference represents a proud claiming of disability identity as a natural and normal human experience, that enhances, rather than diminishes, one's sexuality.
"Solidarity means unity," said Julie Williams, professor in Wright State's School of Professional Psychology and conference co-chair. "The conference has always been about taking an intersectional appreciation across disability groups and identities that celebrates minds and bodies in all forms."
The conference will be held in the Apollo, Discovery, Atlantis and Endeavour rooms in the Student Union.
Participants can register on the conference website. Online tickets cost $55 for volunteers, $75 for students and $225 for the general public. Onsite registration will be available for $255.
Sexuality remains a taboo topic in general, and even more so in the disability community. Negative attitudes toward disability and sexuality include beliefs that people who are disabled are incapable of intimacy, do not have the judgment needed to behave in a sexually responsible manner, have more important things to worry about than sex, and do not experience sexual abuse.
As a result, health care providers provide little or no information about sexuality, sexual health or sexual assault to people with disabilities. The information provided is often limited in scope and does not pertain to disability-specific needs and does not come from the disability community.
The Breaking Silences conference will challenge paradigms of normalcy and offer a holistic, intersectional and inclusive approach to disability and sexuality. It will provide a forum by which members of the disability and Deaf community and their allies will be invited to break the silence and promote awareness, acceptance and celebration around sexuality and disability.
Speakers have been invited from across the United States and internationally, representing multiple domains, including disability studies, disability rights, health care, psychology, sex work and disability art, film and literature. Participants can experience disability justice and learn first-hand from the disability community.
Wright State will host a variety of vendors including Pure Romance, Deaf Resource Center, Disability Rights Ohio, Access Center for Independent Living, ADAPT and PFLAG.
"We have invited a variety of vendors to include disability activism, sexual products and aesthetics," Williams said. "All our vendors appreciate disability inclusion and are considered disability friendly. They respect sexual freedoms and diversity."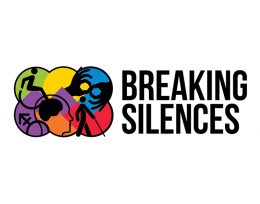 The conference will feature the band Blue Spectrum from Columbus on Sept. 22 at 8 p.m. and a disability spoken-word and performance art event on Sept. 23 at 8 p.m. Both events will promote the expression of music and narratives from the disability community and allies.
Also on Sept. 22, Fusion Media, a cable company, will film the conference for an episode of the "Sex Right Now" series. The conference will be featured in an episode discussing sex and disability, as well as body positivity, sexual freedoms and liberation.
Wright State University is nationally recognized for its disability-friendly campus. The Student Union, where the conference will take place, has elevator access to all floors in the building. Accessible parking is located in front of the Student Union in the visitor lot. A passenger drop-off point is also located in front of the Student Union.
Wright State has a Personal Assistance Station in 072 Student Union. This station, managed by the Office of Disability Services (ODS), is equipped with three private accessible restrooms, ceiling-mounted lifts and changing tables. The station is staged by trained ODS student employees. One male and one female staff member are available for the comfort and convenience of guests. The station staff will be available to provide personal assistance with lavatory needs, clothing and bags at no cost to conference attendees requesting assistance.
Conference attendees may choose to use the Personal Assistance Station facilities with station staff's assistance, or with the assistance of their own personal assistant(s). The staff does not provide medical treatment, transportation assistance or off-site assistance. Accessible wheelchair vans and volunteer drivers will be available to provide transportation for out-of-town attendees to and from their hotels and the airport.
American Sign Language and Ccprint will be available for all keynotes and otherwise upon request.
All sessions will be live streamed for those who are unable to attend.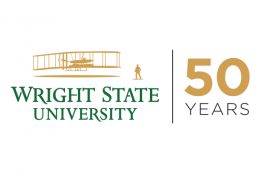 Wright State became an independent institution in 1967 and spent the next 50 years growing into a leader in accessibility for all. In 2017, it celebrates its 50th anniversary as an independent public university, culminating with a special Homecoming celebration Sept. 29 through Oct. 1.