Excerpt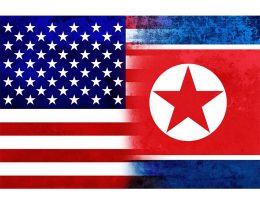 Wright State University experts in politics, religion and history are planning a panel discussion on U.S.-North Korea relations.
The discussion, "Is It Just Bluster, Insults and Threats? What to Make of U.S.–North Korean Relations," will take place 3:30 p.m., Oct. 17 in room 163 of the Student Union. The talk is open to the campus community and the public, according to Wright State.
"Given the escalating tensions between the U.S. and North Korea — and the gravity of the threat of war — we have pulled together some of the expertise on campus to invite questions and discuss what to make of the situation," said December Green, political science professor and chair of the school of public and international affairs.
The panel will feature experts with wide-ranging interests and experience. Each panelist will provide comments, followed by a question-and-answer discussion, according to WSU.
Below are the experts who will join for the panel discussion:
• Chris Martin: North Korea expert who oversees intelligence and special programs for Infoscitex Corporation.
• Jud Murray: Associate professor of religion.
• Jonathan Winkler: Professor and chair of the department of history.
• Donna Schlagheck: Professor emerita of political science.
• Laura Luehrmann: Director of master of international and comparative politics program.
• Liam Anderson: Professor of political science.
Read the original story at daytondailynews.com