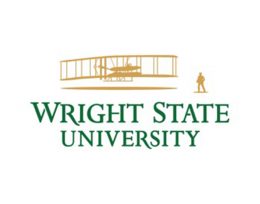 The Wright State University Board of Trustees today approved proposed contract terms for bargaining unit faculty members represented by AAUP-WSU. Trustees also provided Wright State President Cheryl B. Schrader with authority to sign the contract if it is accepted by the AAUP-WSU.
The proposal is a product of ongoing negotiations between the university and union leadership. Trustees listened to AAUP executive team members at recent meetings, examined every area of concern as stated by union leadership and moderated the university's position where possible.
The document makes significant concessions to union demands, but also allows the university to continue on a path to financial recovery and sustainability. View the proposed term sheet for successor contract (PDF).
The proposed contract represents a series of two consecutive labor contracts that would provide labor peace through June 2023.
Trustees ask the AAUP-WSU Executive Committee to immediately put the contract offer to a transparent vote of the full faculty union membership
The following statements can be attributed to trustee C.D. Moore II, retired lieutenant general, and President Schrader, respectively:
Statement from trustee C.D. Moore II:
"We value our faculty and respect their right to collectively bargain. We have engaged them in good faith throughout this process. Today we have given President Schrader the authority to sign our latest proposed contract. It was developed taking all of the union's priorities into consideration. It is a very fair offer.
"We have made substantial concessions – with retrenchment, workload, furlough days, merit pay, non-tenure eligible faculty appointments, retirement incentives, summer teaching rotation, and pay raises. In fact, specific language on summer teaching rotations and pay raises comes directly from union demands during last week's negotiations.
"We put these concessions in writing and ratified them with a formal vote. We ask the AAUP's Executive Committee to put this contract to a transparent vote of their full membership.
"Our students want their professors back in the classroom. The Trustees want our faculty back in the classroom. And, I'm sure our faculty want to be back in the classroom.
"In fact, I think if the union allows their members to vote on what we are offering, this strike will be over tonight."
Statement from President Schrader:
"I look forward to our faculty returning to their classrooms. I know the trustees, administration and faculty all share a strong commitment to our students. Together we will continue to build upon Wright State's mission as a provider of high-quality and affordable higher education.
"The trustees and union leadership worked hard to find common ground. I believe tonight's proposed contract addresses the union's major areas of concern, while positioning the university for continued financial recovery and sustainability. I hope it is quickly approved by our faculty union members, and we can all move forward in the same direction.
"I join our Trustees in asking the AAUP Executive Committee to put this proposal to a full and transparent vote of AAUP membership."