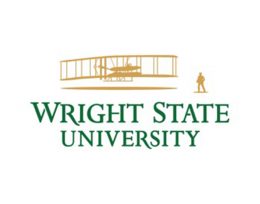 Wright State University will team up with experts from five other universities – including Ohio State – to join a federal effort aimed at reducing opioid deaths by 40 percent over the next three years.
Health and Human Services Secretary Alex Azar II Thursday announced that Ohio State will receive a $65.9 million federal research grant as part of more than $350 million for a larger study aimed at reducing opioid deaths.
Ohio State will lead a consortium in the state including WSU that will use real-time research to target prevention, treatment and recovery programs. The Ohio study will focus on 19 Ohio counties including Greene and Darke counties. Other counties in the state include: Allen, Ashtabula, Athens, Brown, Cuyahoga, Franklin, Guernsey, Hamilton, Huron, Jefferson, Lucas, Morrow, Ross, Scioto, Stark, Williams and Wyandot.
The Ohio consortium will bring together experts from six universities — Ohio State, University of Cincinnati, Case Western Reserve University, Ohio University, University of Toledo and Wright State — as well as leaders from state agencies and community organizations. Ohio Gov. Mike DeWine's administration is also part of the research consortium.