Excerpt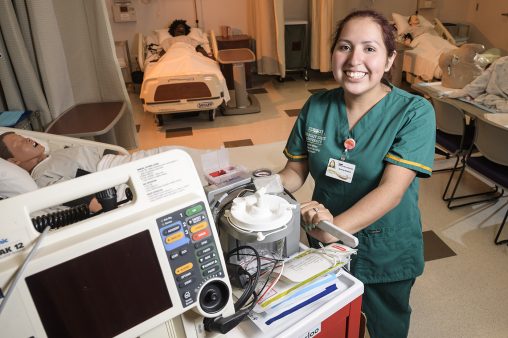 The high demand for nurses at Dayton area hospitals has helped increase enrollment in Wright State University's nursing school as other programs have suffered.
Enrollment in Wright State's nursing program has increased by more than 39 percent since 2014. There were 491 students training to become nurses at WSU in 2014 while there were 683 last fall, the most recent year for which data is available.
That growth has come even as the university's total enrollment has declined by more than 23 percent since 2009, according to WSU. This fall the university has budgeted for a 16 percent decline in enrollment, though a spokesman said the drop is unlikely to be quite that steep.
The great need for nurses has helped the program not just stay afloat during the university's downturn but expand, said Deborah Ulrich, dean of Wright State's college of nursing.
"Things are getting better for us and we are producing more and more nurses," Ulrich said.
Tuition and fee revenue is the Wright State's largest single source of revenue and it's dependent on how many students enroll. That means big gains or drops in enrollment can be crucial, especially as the university continues to climb its way out of a financial crisis.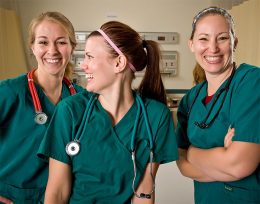 A newer nursing program at Wright State's Lake Campus is further evidence of the growing interest in the career, Ulrich said.
The branch's program enrolls around 32 new students a year and could soon double the number of students it admits, Ulrich said. Around 75 total students are currently enrolled in the Lake Campus' nursing program.
There is such high interest in the nursing field, Ulrich said, that WSU leaders have found it difficult to keep up with.
"We are trying very hard to train and produce more more nurses, but we have to have the faculty to teach them all and it's very hard to get enough," Ulrich said.
The burgeoning nursing program at the Lake Campus was one of the factors that led the university to build a 7,000-square-foot expansion of Andrews Hall. A nursing simulation center will take up around 4,620 square feet of the extension, tripling the space for nursing students at the branch campus.
Mercer County Health donated $300,000 for the project while the state provided $2.5 million in funding, among other funders.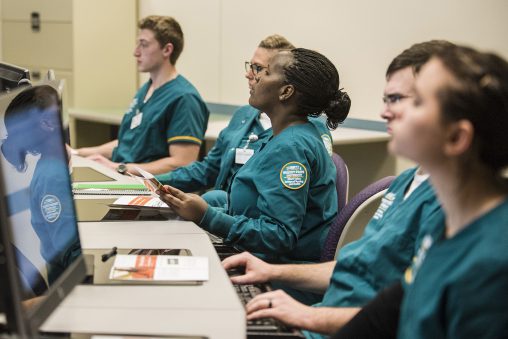 The growth in Wright State's nursing program comes as no surprise to Peggy Mark, Premier Health's chief nursing officer. The need for nurses is increasing, Mark said, as the Baby Boomer generation ages.
"We are always looking for great nurses to work in out hospitals…so that we can care for those patients as the demand increases," Mark said.
The number of jobs available to registered nurses is growing much faster than the average for all types of jobs, according to the Bureau of Labor Statistics. The bureau predicted in 2016 that registered nurse employment would grow 15 percent by 2026.
Along with an aging population, several other factors are contributing to the nursing need, including a push to increase the number of nurses with a bachelor's degree in the science of nursing, Ulrich said.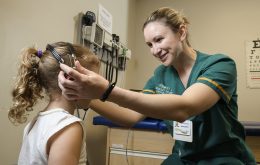 As more nurses retire, turnover is also driving demand with about 30 percent of Ohio's registered nurses aged 55 or older as of 2017, according to the Ohio Board of Nursing. The national turnover average is about 17 percent, but both Premier and Kettering Health Network have said their rates are lower.
The need for nurses has forced Kettering to change the way it brings nurses on-board to make sure the right support is in place, Julie Vincent, Kettering's chief nursing officer said earlier this year. It's more important than ever, Mark said, to make sure hospitals have a positive environment in order to attract and retain nurses.
"We're always going to have a few hundred openings," Mark said. "There's always going to be an opportunity for nurses to work here..It is a great field to go into."
View the original story at daytondailynews.com