Excerpt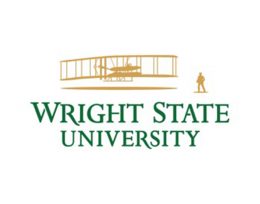 Wright State University is adding a new academic scholarship for graduates of Montgomery and Greene county high schools, as the university aims to combat enrollment declines, especially locally.
The Montgomery Greene Scholarship, which begins for first-year students in the fall 2020 semester, is a $2,000 award and is renewable for up to four years for a potential total of $8,000. Annual tuition for a full-time commuting student at Wright State is currently $9,578.
Director of Admissions Jennifer McCamis said every Montgomery/Greene county high school graduate who scores 55 or better on Wright State's scholarship formula will be offered the scholarship (or a larger award) as long as they meet the Feb. 1 application deadline.
WSU's formula considers a student's high school grade-point average and ACT/SAT scores on a sliding scale. A review of the scholarship calculator on WSU's website shows students may qualify for the new scholarship with a 3.5 GPA and 20 ACT score, or a 3.25 GPA and 22 ACT, or a 3.0 GPA and 25 ACT. That's a lower bar than several other WSU scholarships.
"We wanted to do something extra for the students who go to high school right in our own back yard," McCamis said. "These local students are very important to us, and we want to make sure they know we care about their education and future success."
Wright State's enrollment declined 11.7 percent from last year, university officials said in September, putting the school at a 37-year low of 13,742 students.
The university is recovering from an early 2019 faculty strike during the heart of college application and decision season, as well overspending years earlier that drained the university's reserve fund.
Two months ago, then-provost Sue Edwards, who was named university president a week ago, said WSU had seen a double-digit percentage point drop in enrollment this year from Montgomery and Greene counties.
"We have a back-yard problem that we need to rectify," Edwards said at the time.
Wright State offers a variety of scholarships, up to the full value of in-state tuition and room and board based on students' academic credentials. University officials said more than 2,000 new freshmen were offered over $8 million in scholarships for the 2019–20 academic year.
Wright State is hosting an open house for prospective students and their families from 9 a.m to 12:30 p.m. today, Nov. 2.
View the original story at daytondailynews.com