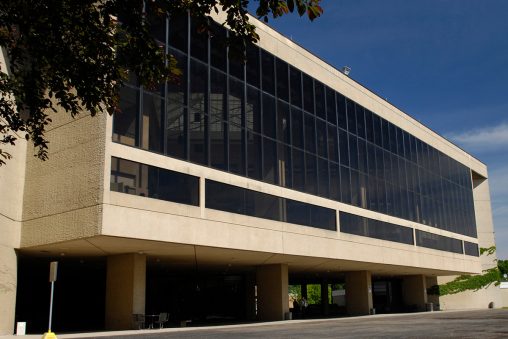 Although the Wright State University library facilities are not available, the University Libraries staff continue to work hard to support faculty and students with research and remote learning.
Millions of electronic resources remain available through the libraries' website.
Sue Polanka, the university librarian, said University Libraries staff are available to help students, faculty and staff.
"The library staff are committed to supporting the success of our students, faculty and staff during this time," Polanka said. "We encourage everyone to start their library research on our website and use our Ask Services for any questions. We are here to help!"
Online assistance available
Ask a Librarian and Ask an Archivist: Online assistance from Wright State professional librarians and archivists is available through the Ask a Librarian and Ask an Archivist services. Hours may vary.
"Our Ask Services are always available," Polanka said. "We've maintained these online service points for 20 years. So, the transition to online assistance was pretty straight forward for us!"
Support for remote instruction: Find links to online resources to support instruction. The library updates this regularly as new publishers open up content. Many etextbooks are now available.
CORE Scholar: CORE Scholar is available for faculty and students to publish posters, papers and videos that can no longer be presented in person. It's perfect for anyone hosting a virtual conference who needs a place to disseminate the proceedings. Event organizers who had to cancel an event and still want to showcase the work of students or presenters are encouraged to use CORE Scholar. Contact Jane Wildermuth for help at jane.wildermuth@wright.edu.
Document your story: Special Collections and Archives is collecting and preserving the stories of Wright State students, faculty and staff and Miami Valley residents during the pandemic. The goal is to preserve the stories of daily lives during the crisis and to provide future historians, researchers and students with information and data on life in the Miami Valley during the pandemic.
Interlibrary Loan: Submit requests and the library staff will do their best to fill those available electronically.
Dunbar Library physical items: If you need a book from the libraries' collection, use the Ask a Librarian service. Librarians will try to locate digital copies of the book for you.
Returning books: Book drops outside the Dunbar Library (under the overhang and in the tunnels) are available for returns. The library is automatically renewing all Wright State or OhioLINK books that are checked out.
Stay up-to-date
University libraries provide regular updates about resources and services on the library blog.