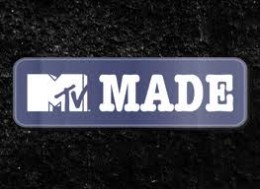 If you could become anything you wanted to be, what would you choose? Would you become a ballerina, or a ladies' man? How about a pageant queen, or maybe a breakdancer?
MTV's MADE can make it happen, and they're holding a casting call on Wright State University's Dayton campus.
MADE is a reality TV show in which participants are paired with a coach—someone qualified to teach them how to become their dream. Over the course of each episode, a young person is guided through the process of learning a new skill, getting the girl or stepping into the spotlight.
While the past 11 seasons of MADE have focused on high school students, the show is now branching out to include college students.
"MADE is all about making dreams come true," said Jessica Arbus, casting associate producer at MTV Networks. "Now, we are hoping to provide college students with valuable real-life experiences and give them a chance to go after their true passions in life."
Interested students should stop by the Office of Student Activities to sign up for an audition time. They will be given some paperwork to fill out, including questions about their dreams and goals.
Arbus strongly encourages students to be themselves at the audition. "This is not a job interview," she said, "but more like a casual conversation with a friend." She said that casting directors are seeking passionate, energetic people.
If a student from Wright State is chosen, there are a few more steps to the casting process. First, they'll be assigned a camera crew who will follow them for a few days to get a sense of a day in the life of the student. If that goes well, the student could potentially end up on MTV.
Auditions will take place on Wednesday, Jan. 25 from 11 a.m. to 5 p.m. and Friday, Jan. 27, from noon to 3:30 p.m. For more information, contact the Office of Student Activities at (937) 775-5570.