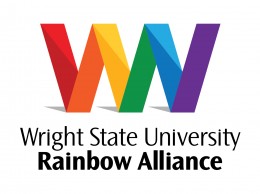 Already set to be bigger and better than last year's event, the Wright State University Rainbow Alliance's second annual Equality Benefit banquet will be held Monday, February 6, from 6 to 9 p.m. in the Student Union Apollo Room.
"The event is a fundraiser, but it's also a fun event," said Brandi Sowers, the vice president of the organization, which supports the university's GLBTQA (Gay, Lesbian, Bisexual, Transgender, Questioning and Ally) community.
The banquet is a semi-formal dinner with entertainment, speakers and an auction designed to raise money for PFLAG (Parents and Friends of Lesbians and Gays) scholarships.
"This event and others that we put on each year are important because they help our community at Wright State come together, but they also help our larger community off-campus come together to help organizations like PFLAG," said Sowers.
Last year, the event raised $500 for books and movies in the GLBTQA  resource room in the student union. Expectations are even higher for this year.
"We had 40 people last year, and this year we've already hit our cap of 80, so we think we'll be able to raise more," said Sowers.
Since this event is already sold out, log onto the Wright State Rainbow Alliance website to learn more about how you can be a part of future events or just get involved.  http://www.wright.edu/studentorgs/rainbowalliance/
The next big event for the Rainbow Alliance will be the annual Drag Show on May 4, the organization's largest event of the year.