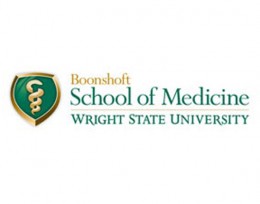 Your skin is your body's first line of defense against disease and infections. It protects your internal organs from injuries. Skin works nonstop to protect your body, so it's important to take care of it.
November is National Healthy Skin Month. Julian Trevino, M.D., professor and chair of the Wright State University Boonshoft School of Medicine Department of Dermatology, is encouraging people to evaluate the health of their skin during National Healthy Skin Month.
"From the child with eczema to the teenager with acne to the baby boomer with sun-damaged skin, dermatologists are uniquely trained to examine your skin, spot potential problems and diagnose and treat thousands of skin conditions," Trevino said. "A skin, hair or nail condition can affect your appearance and how you feel about your health. Working with a dermatologist can help you maintain healthy skin, hair and nails for a lifetime."
Trevino says there are three top reasons to see a dermatologist:
You need a skin cancer screening. The risk of developing skin cancer, the most common cancer in the United States, in your lifetime is one in five Americans. Melanoma is a potentially deadly form of skin cancer, which if detected early is usually very treatable. Dermatologists are the experts who diagnose and treat skin cancer.
You have a skin, hair or nail condition that won't go away. Dermatologists can spot potential problems and diagnose a multitude of conditions ranging from minor rashes to life-threatening melanoma.
You are considering a cosmetic procedure. Dermatologists have the medical education, training and experience to perform cosmetic procedures. Using the latest advances in technology, dermatologists successfully treat hair loss, wrinkles, age spots, spider veins, stubborn fat and more.
As one of the region's few board-certified physicians in child dermatology, Trevino says pediatric dermatologists can help children with eczema, birthmarks, psoriasis, acne, skin infections, warts and other skin conditions. "There is relief for children who are suffering from skin conditions," Trevino said. "A pediatric dermatologist can help children and their parents successfully manage these skin conditions."
To learn more about skin, hair and nail conditions, visit the American Academy of Dermatology's website at www.aad.org or the Wright State Physicians Dermatology website at wrightstatephysicians.org/derm.
For more information, contact: Cindy Young, Director of Marketing and Communications, Wright State University Boonshoft School of Medicine, (937) 775-4839, cindy.young@wright.edu. News is online at http://www.med.wright.edu.