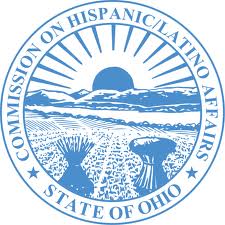 Steps to strengthen the educational system for Latinos will be the focus of a first-of-its-kind Ohio summit at Wright State University that will draw lawmakers, teachers, administrators and students.
The Ohio Latino Education Summit (OLES) will be held Friday, March 1, in the Wright State University Nutter Center Berry Room and will be co-chaired by a few of Ohio's most powerful education advocates.
State Senator and Chair of the Ohio Senate Education Committee Peggy Lehner (Kettering, OH), state Senator and Commissioner on the board of the Ohio Commission on Hispanic/Latino Affairs (OCHLA) Charleta B. Tavares (Columbus, OH) and OHCLA Commissioner and Dayton Latino community liaison for Wright State University Tony Ortiz will lead the summit. Karen Waldbillig Kasich, Ohio Governor John Kasich's wife, is also expected to attend.
"Never before in our history has education played such an important role in employment and security for our young people," said Lehner. "It is critical that we remove those barriers that may prevent our Hispanic students from being successful."
"It is important that policymakers, educators and administrators understand the cultural and linguistic needs of our growing Latino populations. This Summit will provide an opportunity to learn and share promising practices and educational strategies in order to improve education opportunities and outcomes for our Latino students," said Tavares.
Ortiz, who is also a lecturer at Wright State and has been teaching for over 35 years, was asked to organize the summit when Kasich named him to the OHCLA last year. He said his goal for the event is to create an environment where best practices can be shared among educators, Latino students and parents.
"We want to identify where the problems are by getting the decision makers and consumers together to better understand what is needed and how to deliver it," said Ortiz. "There's an education gap in Ohio's Latino communities stemming from a lack of understanding of the American education process and a lack of communicating that process effectively. This program should help connect those pieces."
Presentations will include a segment from the Cleveland Metropolitan School District, which has found success closing the achievement gap with Latino students. The Northern Kentucky University (NKU) Latino Student Affairs Office will share its improvements in increasing retention rates for Latinos. The achievements of Ortiz's own afterschool program, the El Puente Learning Center in the Dayton area, will also be shared, among many other successes.
"I attended a similar summit at the White House a few years ago and heard about a successful afterschool program in Chicago," said Ortiz. "That gave me the idea to start one here and it's been going strong for five years."
El Puente also offers Wright State education students an invaluable opportunity to work with Latino students they are likely to encounter with their first jobs out of college. The Summit will also seek to foster new opportunities for student teaching candidates from across Ohio.
Below is the program for the 2013 Ohio Latino Education Summit:
8:00 a.m. Registration
8:30 a.m. Brief Overview, Presentations of Best Practices begin
8:35 a.m. El Puente Learning Center
8:40 a.m. Cleveland Metropolitan School District Closing the Achievement Gap Program
8:50 a.m. The Ohio Department of Education Race to the Top Program
9:00 a.m. Northern Kentucky University Latino Student Affairs Office
9:10 a.m. The Ohio State University Office of Diversity & Inclusion L.A.S.E.R.—Latino & Latin American Space for Enrichment & Research, and The College 101 Program
9:20 a.m. ECHHO: Educators and Community Helping Hispanics Onward
9:30 a.m. Cincinnati Public Schools
9:40 a.m. Springfield City Schools HOP: Hispanic Outreach program
9:50 a.m. Cuyahoga Community College Hispanic Council
10:00 a.m. Break and Visit Exhibits
10:15 a.m. Presentations
11:45 a.m. Visit Exhibits
12:15-2:00 p.m. Lunch and Roundtable Discussions
Visit http://latinoeducationsummit.eventbrite.com/# to learn more and register for the summit.