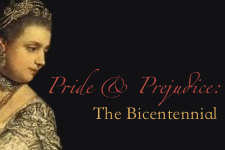 Two centuries ago, a relatively unknown woman named Jane Austen published a novel of manners and marriage that went greatly overlooked. In 1813, Pride and Prejudice was barely a blip on the literary radar.
But over the course of 200 years, Pride and Prejudice has become one of the world's most beloved novels that has captured the hearts of millions.
Wright State's center for excellence in Collaborative Education, Leadership and Innovation in the Arts (CELIA), will celebrate the bicentennial of Pride and Prejudice's first publication on Oct. 10, 11 and 12 by hosting a conference featuring scholarly presentations, theatrical performances and an English tea party.
Concluding the festivities is the Regency Ball, an event that will immerse attendees in the popular culture of Austen's time.
Register here: https://epay.wright.edu/C21810_ustores/web/store_main.jsp?STOREID=37&SINGLESTORE=true
"Guests can expect to be transported back to the year 1813," said Crystal Lake, Ph.D., assistant professor of English and coordinator of the bicentennial celebration.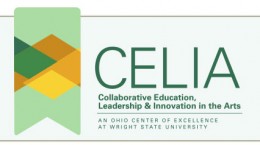 Lake conceived the idea to create Pride & Prejudice: The Bicentennial two summers ago when she was a visiting fellow at the Chawton House Library in England. Lake said the library was just down an English country road from the house Austen lived in while working on some of her most accomplished novels, including preparing Pride and Prejudice.
While in England, Lake spent much time with other researchers and Austen enthusiasts. According to Lake, hearing of her colleagues' plans for their own bicentennial celebrations got the gears turning.
"When I came back to Wright State that fall and talked about my experiences at Chawton House with my students and colleagues, I quickly realized that there was a real love for Pride and Prejudice right here in Ohio," said Lake. "I also realized that Wright State could join a global community, not only to celebrate Austen's work but also to create an innovative educational experience that would benefit our students as well as others in the Dayton area."
The three-day event will brim with research in the humanities—and not just about Austen and her novel. Academic scholars from across the globe, including experts on Austen and British literature, history and culture, will be in attendance at Pride & Prejudice: The Bicentennial. Displays of student research, discussion groups and opportunities for workshops will also be present.
Janine Barchas, Ph.D., author and associate professor of English at the University of Texas at Austin, will attend to share her literary and historical knowledge. Barchas recently launched a digital humanities project called WhatJaneSaw.org that garnered attention from The New York Times.
Devoney Looser, Ph.D., author and associate professor of English at Arizona State University, will also attend. Not only is she in the midst of a book-length project on Austen and feminism, but she also competes in roller derbies under the name "Stone Cold Jane Austen."
Following the scholarly symposiums on Oct. 10 and 11 will be the Regency Ball on Oct. 12. Period or formal dress is optional.
Guests will be whisked back to 1813 to experience the period's customs and culture of that time period. The ball will demonstrate the elegance that was characteristic of England's Regency era.
"There will be some delightful surprises at the ball," said Lake.
"[Guests] will listen to the kinds of music Austen would have heard, learn how to do the dances she danced, taste the kinds of food she would have liked, play the card games she would have played and find out more information about what Austen's world meant to her," said Lake.
According to Lake, costuming for the event is optional, but elegant formal attire is expected.
Pride & Prejudice: The Bicentennial is the first of its kind at Wright State and is a testament to the university's commitment to innovation and creativity.
Lake believes that it presents a unique and exciting opportunity to highlight the work of Wright State's faculty and students, to connect that work to the Dayton community and to have fun—all at the same time.
"For me," said Lake, "the event has been an amazing opportunity to get my students engaged with interdisciplinary, cutting-edge research in the humanities that can interest the general public. I'm thrilled that [guests] will have the opportunity to create and experience Jane Austen's Regency England in new, meaningful ways at this event."
For more information on Pride & Prejudice: The Bicentennial, visit the Collaborative Education, Leadership & Innovation in the Arts (CELIA) website at http://www.wright.edu/celia/events/pride-prejudice-the-bicentennial. All events are open to the public, though tickets are required. Tickets can be purchased on the event website. Rush tickets to the Regency Ball for Wright State students only will be available at a cost of $10 per student from Sept. 23 through Oct. 11 at the university store.