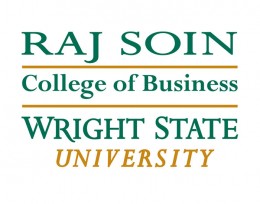 Register for Wright State University's Human Resources Management National Certification Preparation Course by Jan. 25. The preparation course is approved by the Society for Human Resource Management (SHRM) and is targeted to professionals and entry-level HR employees seeking to advance their careers and knowledge in human resources.
Registration and program details are available on the College of Business website. To register by phone, please call Conference and Events  (937) 775-5511.
Classes are held eight Saturdays from 9 a.m. to 1 p.m. from Feb. 1 to March 22.
The course costs $955 for SHRM members, $1,025 for non-SHRM members and $855 for students. The fee includes in-class instruction by SPRH-certified instructors with expertise in each area of HR, professional test-taking techniques, SHRM Learning System materials, practice tests, exam review, refreshments, and free parking. The fees for the PHR/SPHR exams are not included in the preparation course fee.
Because of the rapid changes in human resources, SHRM makes every effort to update and codify the most up-to-date trends in the profession. From SHRM's research, the Human Resource Certification Institute has developed the certification examination for the PHR and SPHR. Achieving the "PHR" or "SPHR" designation indicates that professionals have both the required experience and a demonstrated level of competency in the human resources profession.