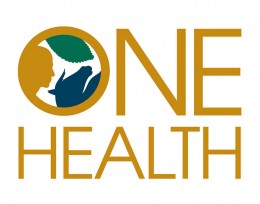 In the event of a disease outbreak, a good all-hazards response plan is critical. Health officials often do not have opportunities to practice using their response plans.
A Public Health Grand Rounds event will provide multidisciplinary teams with an opportunity to practice their response plans by going through the steps of a disease investigation.
The event, "A One Health Approach to Disease Outbreak: A Public Health Emergency Response," will be held Friday, March 21, 9 a.m.–2 p.m., at the Madison Lakes Learning and Conference Center, 581 Olive Road in Dayton.
The Centers for Disease Control and Prevention defines One Health as a concept that recognizes the health of humans is connected to the health of animals and the environment.
Public Health Grand Rounds, which is presented by the Master of Public Health Program of the Center for Global Health at the Wright State University Boonshoft School of Medicine, seeks to inform health professionals about public health topics related to prevention and workforce development.
The format will be a facilitated tabletop exercise of a disease outbreak. Participants will analyze their response plans to collaboratively assess a complex public health investigation involving multiple agencies and jurisdictions. They will identify existing gaps in their response plans.
The event is for public health professionals, educators, emergency personnel and veterinarians.
It is presented in collaboration with Veterinary Services, Animal and Plant Health Inspection Services (APHIS), U.S. Department of Agriculture; the U.S. Air Force School of Aerospace Medicine, Department of Public Health and Preventive Medicine, Wright-Patterson Air Force Base; the Nursing Institute of West Central Ohio at Wright State; the University of Dayton Dietetics Program; and the Health Department of Sharonville, Ohio.
As we go forward with the One Health concept, we hope to work with more of our nontraditional partners to address disease outbreaks and other incidents," said Daniel E. Harpster, D.V.M., emergency coordinator, Veterinary Services, APHIS. "This exercise is a great learning opportunity to work with some of those partners and to practice your local all-hazards response plan in a safe environment."
Advance registration is required. Space is limited. A nonrefundable registration fee of $20 includes materials and lunch. The registration deadline is March 14.
Register on the Wright State Nursing Institute website
For more information, contact Cyneca Reed at the Center for Global Health at (937) 258-5555 or cyneca.reed@wright.edu