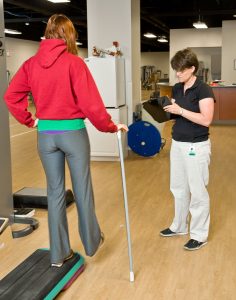 Wright State Physicians Orthopaedics will offer an educational session about physical therapy on Tuesday, July 19, at 7 p.m., in classroom 1 on the second floor of the Wright State Physicians Health Center on the campus of Wright State University. The session is free and open to the public.
The speaker is Iva Staats, a physical therapist with Wright State Physicians Orthopaedics. Her session "What is Physical Therapy, Anyway?" will focus on the education required to become a physical therapist, the role of physical therapists in the medical community and misconceptions about physical therapy.
Staats is board-certified in physical therapy and has 20 years of physical therapy experience.
Videos of past sessions may be viewed at wrightstatephysicians.org/ortho/video.
To register for the session, contact Jessica Shroyer at jessica.shroyer@wspi.org or
937-208-8307.
Wright State Physicians Inc. includes more than 160 physicians affiliated with the Wright State University Boonshoft School of Medicine. The group provides primary and specialty care in a wide range of specialized diagnostic and treatment services throughout the Dayton region.