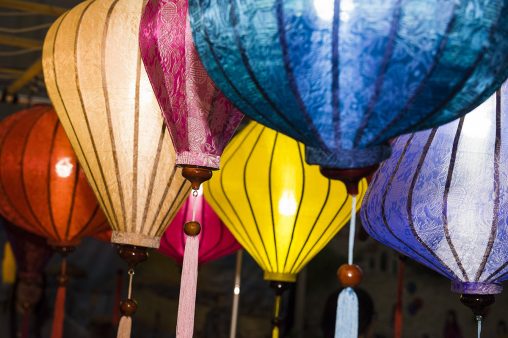 Wright State's Asian and Native American Center and the University Center for International Education (UCIE) will host two celebrations of the Year of the Rooster.
The Asian and Native American Center will host a 2017 Lunar New Year Celebration on Thursday, Jan. 26, from 11 a.m. to 2:30 p.m. in the Apollo Room of the Student Union.
Attendees can have their futures told by a guest fortuneteller, visit a souvenir booth and a Vietnamese flower market. The celebration also includes prizes, crafts and games, a balloon artist and a caricature artist. Guests can step into a Chinese or Vietnamese costume and pose for a picture in front of the New Year backdrops.
Ying Li, winner of the International Brotherhood of Magicians Competition, will perform magic tricks. Chengdu Li, the Bian Lian or Face Changer, will perform a 1,000-year-old Chinese face-changing trick.
The Asian and Native American Center will provide food for $6 per person.
For more information about the Lunar New Year Celebration contact Mia Honaker at mia.honaker@wright.edu.
"Chinese New Year, also known as Lunar New Year or Spring Festival, is a major holiday celebrated all over the world," said Catherine Hernandez, the international student program coordinator at UCIE. "It is great that our campus will have a number of opportunities for our faculty, staff and students to learn and experience another culture's practices and traditions."
UCIE and the Chinese Student and Scholar Association will celebrate Chinese New Year on Friday, Jan. 27, from 3 to 5 p.m. in the Pathfinder Lounge of the Student Union.
Students, staff and faculty can have their names written in Chinese, make dumpling dough, create crafts and enjoy authentic Chinese snacks, while listening to Chinese musical performances. UCIE will also showcase study abroad opportunities in China.
For more information about the UCIE's Chinese New Year, contact Hernandez at catherine.hernandez@wright.edu.