"Trees, lots of trees." That was my first impression of Wright State University. On a Sunday afternoon in the spring of 1973, my mother took me for a ride to see the little university I had only heard about from my high school guidance counselor. I was a 16-year-old junior at Colonel White High School and had just discovered that I had enough credits to graduate early. Suddenly my future had arrived at my doorstep.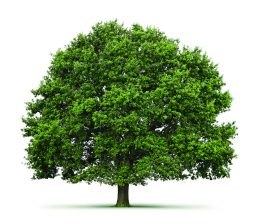 "I don't see a university. All I saw was that sign back there," I mumbled from the backseat of the car as we headed up a University Boulevard flanked by forests. But as we got to the top of the hill, the roofs of Millett and Allyn Halls came into view.
We never got out of the car to walk around the campus. As we drove away, I looked back through the rear window toward Hamilton Hall. I was imagining where my life would take me next when an inner voice told me I would someday be returning to this campus. It felt right. It felt like home.
I had initially wanted to just get a good factory job in the Dayton area after high school and skip the whole college experience. But after that drive, I began to rethink my future.
Instead of graduating early, I elected to stay in high school for an additional year to concentrate on college prep courses and was thrilled when I received my acceptance letter from Wright State. Eventually, I arrived back on campus as a freshman. I became acquainted with my new college guidance counselor, Dr. Rossmiller, who introduced me to my major in medical technology. I discovered new friends and became aware of a vast world outside of the Dayton View neighborhood, in which I had spent my entire life.
One fall day, I noticed new construction in the grassy area near Hamilton Hall. I paused to wonder what this one was going to be. It was right in the middle of the green space where I used to eat lunch and it interfered with my usual trek to the University Center. I later learned it would become the Medical Sciences Building, the first home of the university's medical school.
I would go on to graduate from that medical school in 1988. After graduation, I went back to Miami Valley Hospital where I had previously worked as a medical technologist. However, then it was to complete my residency training in the specialty of family medicine.
Years later, Wright State beckoned me back once again to take on a part-time position as assistant dean of minority affairs, which yielded an opportunity I could have never imagined. In 2008, the school's dean of student affairs, Dr. Paul Carlson, asked me to become his successor.
As a cranky teenager, I could not see what was beyond the forest because of the trees. But from all those trees emerged a career path and a lifetime of unique opportunities. I had arrived as a student with no direction and am now an administrator for the Wright State University Boonshoft School of Medicine. It has truly been the ride of a lifetime!
Gary Lewis LeRoy, M.D., ('82, '88) is an associate professor of family medicine and the associate dean of student affairs and admissions for the Wright State University Boonshoft School of Medicine.