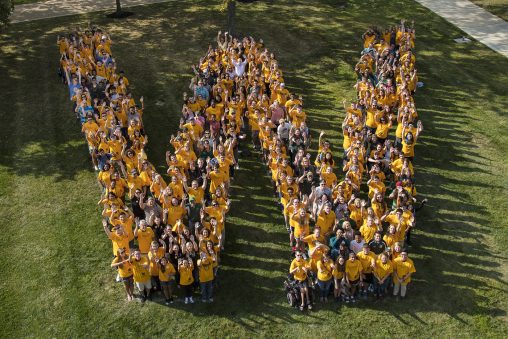 A golf cart parade, a bonfire and several reunions highlight a packed day of activities during Wright State University's special Homecoming Week.
Homecoming Week features more than 35 events for alumni, students, faculty and staff as the university celebrates its 50th anniversary as a public university.
Homecoming Week schedule for Thursday, Sept. 28:
11 a.m. to 3 p.m.: #WSUHC Twitter and Instagram Giveaway, Student Union Atrium
Noon to 5:30 p.m.: Decorating Golf Carts for Parade, beginning at the Quad
6 to 8 p.m.: Black Women Striving Forward Mixer, Millett Hall Atrium
6 to 8 p.m.: 50 Years of LGBTQA+ Legacy, Student Union Rathskeller
6 to 8 p.m.: International Alumni Meet-and-Greet, Student Union Atrium
6:15 to 7 p.m.: Golf Cart Parade, beginning at the Quad
7 to 10 p.m.: Let's Get Fired Up Homecoming Bonfire, North Campus gravel lot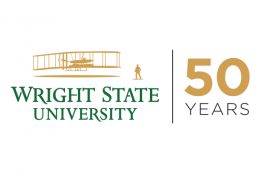 The complete schedule is available on the Homecoming website.
Wright State became an independent institution in 1967 and has grown into an innovative leader in the Dayton region and beyond, capturing the spirit of the university's namesakes, Wilbur and Orville Wright, who invented the world's first successful airplane from their Dayton bicycle shop. It celebrates its 50th anniversary as an independent public university in 2017, culminating with a special Homecoming celebration Sept. 29 through Oct. 1.