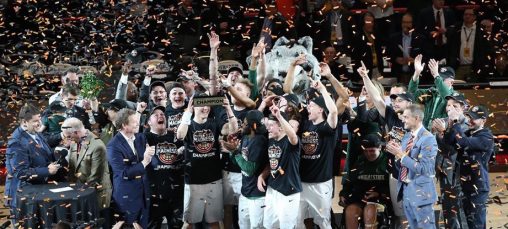 For the third time in program history, the Wright State University men's basketball team will play in the NCAA tournament after winning the Horizon League title.
The Raiders decisively defeated Cleveland State 74–57 in the finals of the Little Caesars Horizon League Championship March 6 in Detroit.
The team will learn who they will play in the opening round of the NCAA tournament when the 68-team bracket is released on Sunday, March 11, at 6 p.m. on TBS.
Wright State previously made the NCAA Division tournament in 1993 and 2007.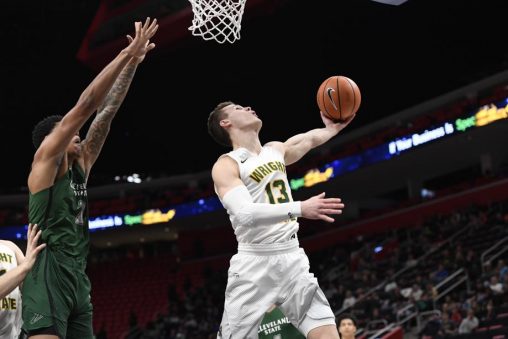 Senior guard Grant Benzinger was named the MVP of the Horizon League tournament. He led the Raiders with 19 points and nine rebounds in the win over the Vikings.
Junior guard Cole Gentry and freshman guard Jaylon Hall scored 11. Freshman center Loudon Love, who was also named to the All-Tournament Team, scored nine points and grabbed a game-high 12 rebounds.
Love set a new freshman scoring record previously set by Bill Edwards in 1990.
Wright State outscored the Vikings in the paint 34–22 and 17–8 off the bench. The Raiders shot 43 percent from the field and CSU shot 40 percent. Wright State outrebounded Cleveland State 40–30.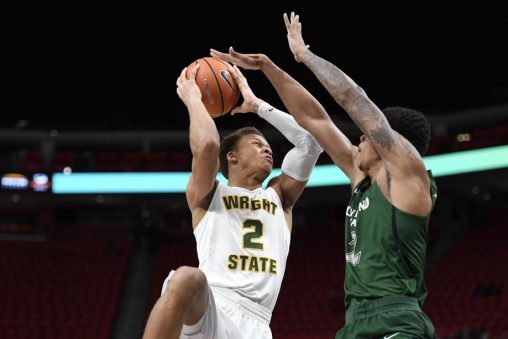 The Raiders, who were the Horizon League tournament's second seed, improved to 25–9, the most wins in the program's Division I history.
The Raiders advanced to the Horizon League finals by defeating Milwaukee 59–53 in the semifinals and Green Bay 87–72.