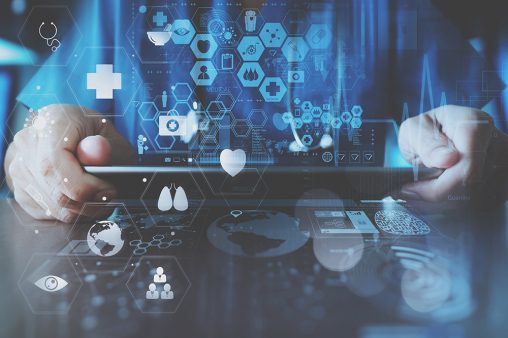 The Wright State University Boonshoft School of Medicine Office of Research Affairs will host the annual Central Research Forum on Thursday, Oct. 18, from 4 to 7:30 p.m., at the Wright State University Student Union in the Apollo and Endeavour rooms.
The Central Research Forum will include a poster session showcasing biomedical, clinical, medical education and public health research conducted at Wright State. Students and faculty are invited to attend faculty research presentations and network with researchers at the poster session. The interactive poster session will showcase opportunities for collaboration with Boonshoft School of Medicine core facilities, the Statistical Consulting Center and the Office of Medical Education.
Several faculty members will present research presentations focused on a range of topics from opioid outbreaks to cancer:
Raminta Daniulaityte, Ph.D., Population and Public Health Sciences – "Research on the Fentanyl and Other Synthetic Opioid Outbreaks"
Keiichiro Susuki, M.D., Ph.D., Neuroscience, Cell Biology and Physiology – "Disruption of Excitable Axonal Domains in Diabetic Brain"
Kate Berenson, M.D., Internal Medicine – "Internal Medicine Residency Attitudes Towards Lifelong Learning"
Weiwen Long, Ph.D., Biochemistry and Molecular Biology – "Deciphering ERK3 Kinase Signaling in Cancers"
Mauricio Di Fulvio, Ph.D., Pharmacology and Toxicology – "Anionic Mechanisms of Insulin Secretion"
Stuart Leeds, M.D., Family Medicine – "DDx Divas: Teaching Medical Students to Be Experts in Differential Diagnosis"
Several other faculty members will present research posters on core facilities, including Nicholas Reo, Ph.D.; Clintoria Williams, Ph.D.; Ji Bihl, M.D., Ph.D.; Jeffrey Travers, M.D., Ph.D.; Michael Markey, Ph.D.; David Ladle, Ph.D.; and Emily Dudley, DVM.
For more information, view the Central Research Forum website or contact Jeannette Manger at 937-775-2161 or jeannette.manger@wright.edu.