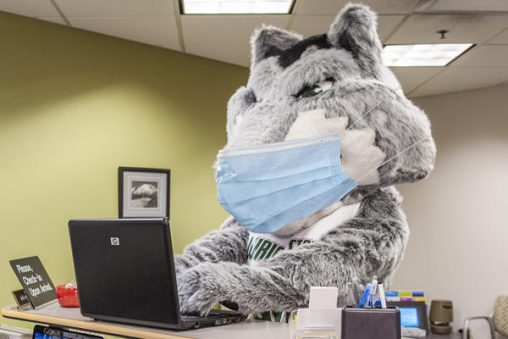 Parents and students can learn more about Wright State University's plans for the fall semester during a series of weekly online chats.
The chats are designed to provide Wright State parents, students and other family members with an opportunity to understand the university's evolving plans and processes and ask questions to prepare for the start of the semester.
Family Chats will take place:
Students are encouraged to invite their parents to participate in the forums. Learn more about Webex.
Representatives from Residence Life and Housing, dining, academic services, the faculty, Registrar's Office, the Lake Campus, and Student Health Services will be available to provide updates and answer questions from participants.
Participants will learn about such things as how classroom instruction will be delivered remotely, in-person or through a hybrid mix; support services and resources available to help students; plans for students who will live on campus; on-campus dining options; and health services available to care for students.
University representatives were selected based on questions Wright State has received from parents and students.
These online chats are a way for Wright State to provide timely updates to parents and others in the campus community about the start of the academic year, said Rob Durkle, Wright State's chief recruitment and admissions officer.
"Knowing that changes happen almost hourly in this world, we wanted to provide an opportunity for our students' parents to learn more about our planning and ask questions," he said. "We know it's important to keep our parents informed because this is a partnership with the university and parents and students."
Fall semester classes begin Aug. 24. Wright State is planning for a fall semester that includes a combination of remote, flexible delivery, and safe, socially distant, in-person classes. More details are available on Wright State's fall planning website.