Excerpt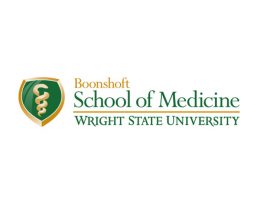 Wright State University students have been contributing to the fight against COVID-19 by working in contact tracing.
Contact tracing is an effective disease control strategy that involves identifying cases and their contacts, then working with them to interrupt disease transmission.
Students have the opportunity of being hired to be trained in contact tracing to stop the spread of COVID. This has been made possible through Wright State University Boonshoft School of Medicine's Master of Public Health program.
WSU students who are hired and given seven hours of training, using the Johns Hopkins University COVID-19 tracing module, an online course on how COVID-19 acts and spreads as well as a 3 hour in-person training in navigating workflow, COVID-19 facts, and interviewing skills.
When COVID-19 first started affecting Dayton, leaders of the Master of Public Health Program (MPH) reached out to help when they say they saw public health in need.
In July, Preble County Public Health and the Butler County General Health district looked to the MPH program for assistance due to rapid increases of COVID-19 in their communities. This fall, the Champaign Health District reached out as well.
"Preble County Public Health has a long-standing collaborative relationship with WSU's MPH program. As with previous experiences, it was a breeze to set up a contact tracing services agreement. It has been a tremendous asset to our communicable disease staff, who had been stretched very thin over the past several months." shared Preble County Public Health Health Commissioner Erik Balster.
View the original story at dayton247now.com