Excerpt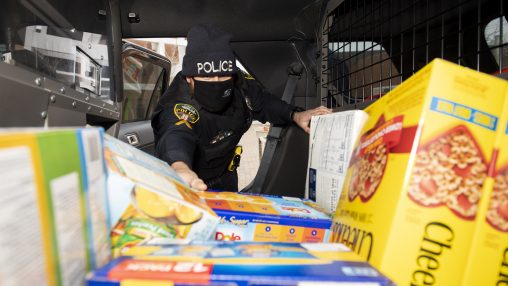 Wright State University police used a hairy situation to donate items to the Raider Food Pantry.
The department participated in No-Shave November, using the money collected during the fundraiser to donate non-perishable food items and toiletries to the pantry, according to a release from the university.
"It definitely says a lot that they are wanting to support the students in their community," said Tylar O'Neal-White, manager of the Raider Food Pantry.
Officers raised $1,000 this No-Shave November, up $600 from last year. For a donation, male officers were permitted to grow out their facial hair and women could color their hair and nails.
"This year we had almost the entire department get involved," said Kurt Holden, interim director of public safety.
Some of the items donated include chicken noodle soup, cereal, peanut butter crackers, water and toilet paper.
"Having all of this water is really helpful," O'Neal-White said.
The Raider Food Pantry is an emergency food service that helps support WSU students and their families. To learn more about the food pantry visit here.
View the original story at daytondailynews.com