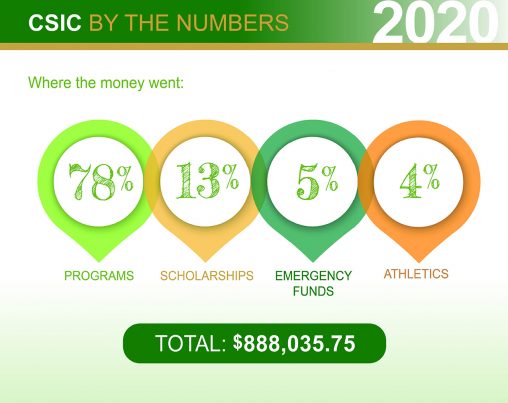 Since 1978, Wright State University faculty, staff and retirees have been investing in students through the annual Campus Scholarship and Innovation Campaign (CSIC). That long legacy of giving continues with this year's CSIC, which runs from March 8 to April 30.
"With the ongoing COVID-19 pandemic, our students continue to face many challenges," said Amy Jones, director of annual giving. "Many students have lost their part-time jobs during the pandemic and they're struggling to pay for tuition, rent, and even the most basic of necessities like groceries and toiletries. They need our help now more than ever. By making a gift to a scholarship or student emergency fund during this year's CSIC, Wright State faculty and staff can help our students when they need it the most."
Like any previous CSIC, faculty, staff and retirees may choose among Wright State's more than 2,000 scholarships and programs when designating their gifts.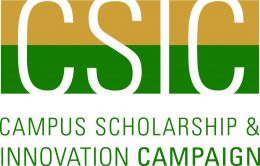 "One hundred percent of their donations will go directly to the funds that they choose," said Jones. "No administrative fees are ever taken out of their gifts."
During last year's CSIC, 31% of Wright State's full-time faculty and staff participated, contributing more than $888,000 to scholarships, programs, emergency funds and athletics. For the 2021 campaign, the goal is 50% participation among full-time faculty and staff.
All CSIC donors, who make a minimum gift of $5, are recognized as members of The Flight Crew.
"This is our way of honoring faculty and staff for their support of Wright State University and our students," Jones said. "We encourage all faculty and staff to come on board to help our students take off to even greater heights of success."
As a token of appreciation, each new member of The Flight Crew receives a lapel pin. "They can proudly wear their wings and show the world that they are helping our students soar," said Jones.
To learn more about the 2021 Campus Scholarship and Innovation Campaign or to make a gift online, visit wright.edu/csic.