What classes should you take? How do you join a club? How do you find a tutor?
Whether you're a new student or a transfer student, orientation at Wright State will provide answers to your questions.
Last year's orientation was completely virtual, but this year incoming students will experience a hybrid model, with virtual and on-campus events.
"We're really excited to meet the new class and help them be successful Raiders," said Joanie Hendricks, coordinator of orientation. "We are all here to help."
Eleven virtual orientation session dates are planned for new and transfer students starting classes during the Summer and Fall Semesters. Summer virtual orientation dates are April 19 and April 26 with fall orientation sessions beginning on May 18 and continuing through Aug. 9.
This year's orientation schedule will unfold in three parts. Students will first participate in a virtual orientation, which they will have a week to complete anytime during the week that is convenient for them. Students will receive assistance with registering for courses and learn about programs to help them succeed as a college student.
Then students will register for an on-campus program. Students will attend in-person presentations where they will meet faculty and academic advisors and take a campus tour. Students will also attend a RaiderConnect information session and receive their Wright1 Card.
Finally, there will be a celebration with students attending First Weekend events on campus at the beginning of Fall Semester. First Weekend events give students a chance to experience Wright State spirit and pride. More details about activities will be released in the coming weeks.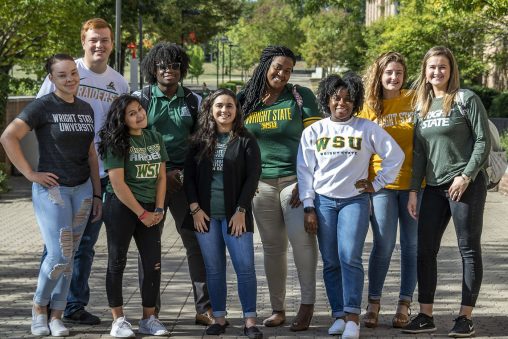 "I'm really excited to see students and see them experience campus maybe for the first time," said Hendricks.
Orientation participants will also learn about majors, housing, Academic Success Centers, dining, Career Services, Campus Recreation, parking and much more. Plus, the interactive sessions allow students to ask their own questions and get personalized answers on the spot.
The orientation experience is geared toward all new undergraduate students, whether they're coming directly from high school, transferring from another college or are a veteran.
More information about orientation is available at wright.edu/orientation.