Excerpt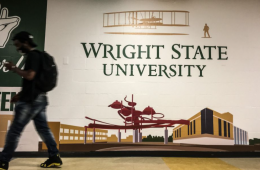 Wright State University students are encouraged to make an appointment now for an upcoming Johnson & Johnson COVID-19 vaccine clinic.
Wright State Physicians announced Wednesday that it would resume administering the vaccine at a May 3 clinic for WSU students 18 and older after the federal government last week lifted a temporary pause to investigate a rare clotting risk.
Students are required to have an appointment for the clinic, which will be May 3 at Wright State University Student Health Services at the Wright State Physicians main health center building, second floor of 725 University Blvd. Fairborn.
To schedule, go online at www.wrightstatephysicians.org or call 937-245-7200.
Ohio began offering vaccines this month on college campus to bolster vaccination rates across the state. The goal was to vaccine students before they leave for summer break, Gov. Mike DeWine previously said.
View the original story at daytondailynews.com