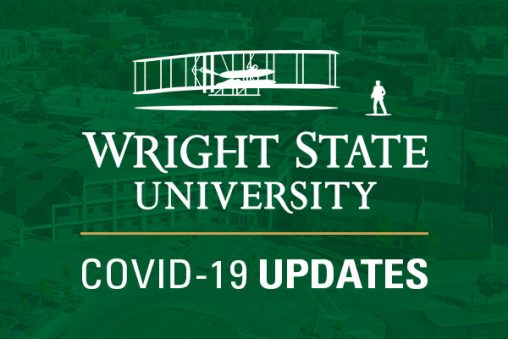 Wright State University's COVID-19 Task Force has conducted two surveys on vaccination status among employees and students.
The university and the task force are now moving into a more focused phase of collecting data on the vaccination status of university faculty, staff, and students. This information will help the university make informed decisions about improving COVID practices and policies.
Beginning next week, Wright State employees and students will be able to upload an image of their federal COVID-19 vaccination card to a secure medical third-party website. As an incentive to encourage more employees and students to get vaccinated, individuals will have the option to navigate to a separate site to participate in a voluntary giveaway opportunity.
More details on the giveaway, including the rules and a list of prizes, will be released in the next week.
Vaccination remains the most effective and important tool to fight the spread of COVID-19. Wright State continues to strongly encourage all eligible members of the Wright State community to get vaccinated.
A variety of locations are available throughout local communities where vaccinations can be secured.
In addition to those many locations, the university plans to open a convenient, centralized on-campus COVID-19 vaccination and testing site on the Dayton Campus in the coming weeks. This site will support increased surveillance testing of faculty, staff and students.
These plans are the initial steps leading up to the Spring Semester's expanded testing program, which will involve individuals who have yet to upload their federal COVID-19 vaccine card.
The COVID Task Force continues to work with Lake Campus employees and students to promote vaccination and testing. Lake Campus employees and students can get vaccinated and tested through regional community partners. Please visit the university's COVID website for more information.