Wright State University will host a first-of-its-kind music festival that addresses two attributes important to its mission: inclusiveness and innovation.
On Friday, May 6, the Wright State School of Music will welcome concert bands, string orchestras and choir ensembles from 10 Ohio high schools and middle schools for the inaugural Silver Melted Into Sound, designed to promote the music compositions of underrepresented composers.
The scholastic performances and accompanying music clinics will be held in the Creative Arts Center from 9 a.m. to about 3 p.m. The public is invited to hear the performances free of charge.
More information is available at liberal-arts.wright.edu/music/silver-melted-into-sound.
"I don't think anybody's doing a festival quite like this one," said Bill Jobert, lecturer in bassoon and coordinator of music education in the School of Music in the College of Liberal Arts.
He said the idea for such a festival began about a year ago through his affiliation with the Ohio Music Educators Association (OMEA), which was looking into ways to be more inclusive in the compositions available to scholastic musicians.
"The music list has not kept up with the times," Jobert said. "There is a whole new generation of composers who are from different backgrounds than traditional composers."
As one of the few OMEA members in higher education, Jobert said he realized the resources to produce a concert of inclusivity were available at Wright State.
"At Wright State, we're supposed to be innovators, and that includes the arts," he said.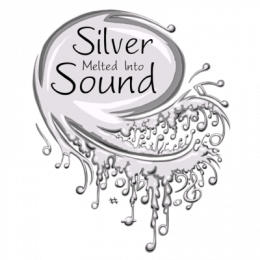 Then there's the story behind the festival's name, Silver Melted Into Sound.
"I started looking at the poetry of Paul Laurence Dunbar. The opening line of one of his poems is, 'Thy tones are silver melted into sound.' That's kind of what we do as musicians," Jobert said. "He's a good connector not only because he's a writer of color, but one significant in Dayton and our campus."
The festival's format is this: In addition to performing a piece by a traditional composer, each participating group will perform one or two pieces of music by an underrepresented composer, which is a person of color, a woman or marginalized gender identity.
The performances will be adjudicated not for points, as done at OMEA events, but for comments. After performing Each group will have a 20-minute clinic with one of the festival's adjudicators.
Afterward, the groups will meet with guest composer Katahj Copley for an interactive discussion about how performing works by underrepresented composers "make us better as musicians, artists, people," Jobert said.
The scholastic groups will also be offered walking tours of the Dayton Campus, with the event wrapping up around 3 p.m. so they can return to their home schools.
There is a companion part of the festival: a composition contest in which judging is underway with seven entries from high school music groups.
Each entry must be an original composition inspired by Dunbar's works. The results are expected to be announced during the festival. The winner's composition will be performed by Wright State musicians next academic year.
Silver Melted Into Sound already is on the calendar for 2023, following the Spring Semester.
"Music educators are looking for a different experience for their students," Jobert said. "We're glad to provide that."