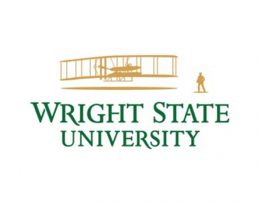 Wright State University faculty, staff and administrators recently completed the inaugural Data Literacy Institute (DLI).
The program, which was piloted across a cohort of five institutions, is designed to increase the use of data to boost student success and the number of graduates.
The yearlong curriculum, which was designed to help participants identify evidence-based practices that increased student equity and retention, culminated in capstone research projects completed by the participants.
Debra Wilburn, associate director of career services, said the capstone projects grouped together staff, faculty and administrators across the Wright State community who might not otherwise have collaborated on a university project.
"Combining perspectives in this way resulted in the application of new ideas to important questions about the Wright State student experience," said Wilburn.
Capstone research centered on the retention of first-year, transfer and second-to-third year students, along with exploring aspects of Wright State's undergraduate curriculum that impact first-to-second year retention of first-time students.
Shu Schiller, Ph.D., associate dean of the Raj Soin College of Business, said she found the Data Literacy Institute particularly enlightening and has already developed two immediate initiatives to enhance business student retention.
"The Data Literacy Institute was an immersive experience for me to dive into analytics, develop a deep understanding of Wright State's academic data, apply contemporary knowledge and skillsets in our second-year retention capstone project and continue to implement insightful findings for improvements," said Schiller.
Data Literacy Institute findings for first-time, transfer and continuing students indicated higher retention of students enrolled in 15 credit hours per semester and/or completing 30 credit hours a year.
Results also suggest that exposing first-time students to college prior to their initial arrival on campus, through programs like College Credit Plus, promotes student success and retention.
Financial resources continue to be a barrier to student success, while data support the positive relationship between academic preparedness and retention, including prior attainment of an associate degree by transfer students.
Susan Schaurer, vice president for enrollment management and chief recruitment officer, said the institute has helped the university with critical components related to enrollment and to student success.
"Our hope is that this initiative is the spark that fuels numerous subsequent projects and initiatives and that it is the foundation for campus-wide collaborations on these same topics," she said. "We're already making plans on how we carry the knowledge and the shared understanding forward in ways that are meaningful for the faculty and staff who are involved and also in ways that allow us to better serve our students."
Future plans for the Data Literacy Institute include examining ways to extend a modified version of the program to the campus community.