Excerpt
Wright State University is set to receive a multimillion-dollar gift from a leading provider of automobile dealership software, services and forms to launch a new program and provide scholarships, supporting a host of students pursuing a path in business.
The total donation, a combination of two monetary commitments for students, is one of the largest in the history of the university and will further expand the existing partnership between the university and Dayton-based company.
Sue Edwards, president of Wright State University, said the gift is one of the largest in the history of the university.
"The Reynolds and Reynolds Company has been a valued corporate partner from Wright State's earliest days as an institution of higher education," Edwards said. "We are incredibly grateful for their continued support and look forward to working with them as we launch the Reynolds and Reynolds Entrepreneurship Bootcamp for Veterans at Wright State University and the Reynolds Scholars program in the Raj Soin College of Business."
The Entrepreneurship Bootcamp for Veterans (EBV) program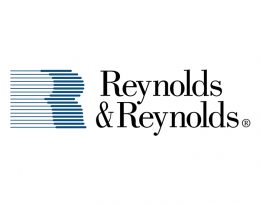 The Reynolds and Reynolds Entrepreneurship Bootcamp for Veterans (EBV) will further expand the collaboration between Reynolds and Wright State while supporting the success of military veterans who are aspiring entrepreneurs.
Post-9/11 veterans with honorable discharge are eligible to apply for the program. There is no requirement that applicants must be enrolled as Wright State students.
Veterans admitted will begin their educational journey with a 30-day online course on entrepreneur fundamentals. Students will then participate in the 80-day residential experience at Wright State.
The program, taught by entrepreneurs, professionals and Wright State faculty who support small business development, will include a residential experience. The residential experience includes travel, food, accommodations, curriculum, resources and entertainment at no cost to participating veterans.
Completion of the EBV residency program, graduates will receive 12 months of ongoing support focused on small business creation and growth. Wright State entrepreneurship students will also support and benefit from interactions with veteran students.
The EVB at Wright State will join a larger consortium of higher education instructions, initiated by the Institute for Veterans and Military Families at Syracuse University. The consortium is comprised of other prominent universities across the country including: Texas A&M, UCLA, the University of Connecticut, Louisiana State University, The Florida State University, Saint Joseph's University and the University of Missouri.
The $3 million gift from Reynolds and Reynolds will create an endowment to permanently underwrite the costs of the program.
"The service men and women that defended our right to life, liberty and happiness must not themselves be obstructed from achieving their own American Dream," said Chris Walsh, president of Reynolds. "We are honored by the sacrifices they have made, and this is one way we thank them for their service — by helping ensure there is a path toward a fruitful future for them when their service ends."
A new scholarship for business students
In addition to the $3 million commitment to the EBV, The Reynolds and Reynolds Company Foundation pledged $600,000 over the next three years for scholarships for Wright State business students.
Students selected for the Reynolds and Reynolds Business Scholarship will receive $5,000 annually, renewable for each year of their undergraduate education at Wright State.
"The foundation wants to recognize students that are investing in their own education," said David Shimek, senior vice president of corporate development. "These scholarships are meant to give a boost to excellent business or STEM students that have a financial need."
Thomas Traynor, dean of the Raj Soin Colleges of Business, said the two gifts combined will expand the impact of Reynolds and Reynolds on the university's student body and the region by inspiring entrepreneurial endeavors forming the foundation for future economic growth.
Traynor said Reynolds has long been a longtime supporter of scholarships for Wright State students for the colleges of business, engineering and computer science as well as at Wright State University Lake Campus in Celina.
Reynolds also played an integral role in establishing the ReyRey Café in Rike Hall, a student-operated café in the Raj Soin College of Business. The company also employs many Wright State graduates at their corporate headquarters in Dayton.
"The Reynolds and Reynolds Company has been a wonderful partner to Wright State University for many years," Traynor said. "They have provided life-changing scholarships to students across many majors, and their support of business programing in the student-operated ReyRey Café in Rike Hall has been invaluable. We are proud that Wright State and the Raj Soin College of Business have produced many talented graduates over the years to help support Reynolds' workforce needs."
View the original story at bizjournals.com