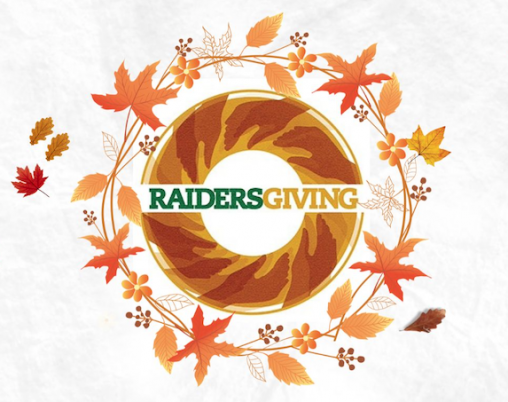 Wright State University students, faculty, staff and alumni can enjoy a free buffet-style holiday meal with friends at the university's 11th annual Raidersgiving.
The meal will be served Wednesday, Nov. 23, from noon to 2 p.m. in the Student Union Apollo Room.
Meals available this year are:
Traditional Thanksgiving meal: roast turkey, old-fashion dressing, mashed potatoes and gravy, macaroni and cheese, fresh green beans, roll and butter and fruit pies
Halal chicken and Indian stew with rice
More details are available at wright.edu/raidersgiving.
Attendees will also have the opportunity to enjoy games, music and crafts and enter to win door prizes.
Wright State serves a large number of international students, independent scholars who have aged out of the foster system, and students who live on campus or in nearby apartments. Many of these students are unable to share the holiday with family. Raidersgiving provides all Wright State community members a chance to celebrate the holiday.
Volunteers are also needed to assist with Raidersgiving on Nov. 23. To volunteer, sign up on the Raidersgiving volunteer webpage.
Individuals who wish to support Raidersgiving with a financial contribution should visit wright.edu/give/raidersgiving or contact the Wright State Foundation at 937-775-2251 and donate to the Raidersgiving Fund (551369).
For more information, contact Jennifer Gebhart at jennifer.gebhart@wright.edu or Jamie Norris at jamie.norris@wright.edu.
Raidersgiving is sponsored by individual donations; Eric Bigler '83, '87; the Wright State University Foundation, Chartwells and Pepsi. Giveaways and door prizes have been donated by eCampus, Intercollegiate Athletics and Pepsi.