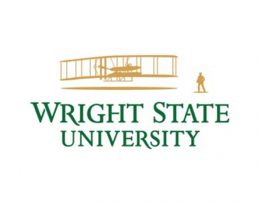 In yet another significant affirmation of the financial stewardship and future direction of Wright State University and increased confidence in the university, Moody's Investors Service has upgraded the university's credit rating to A3 and revised the institution's outlook from stable to positive.
Moody's Investors Service, which provides international financial research on bonds issued by commercial and government entities, announced March 7 that it assigned Wright State University an issuer rating of A3, an upgrade from the Baa1 rating it assigned the university in 2021.
More favorably, Moody's has also changed its outlook on Wright State from stable to positive.
Read the press release from Moody's (subscription required).
Moody's said the improved rating was driven by a material strengthening of Wright State's financial performance and balance sheet position. The continued demonstration of budgetary discipline amid challenging revenue and operating conditions was also cited.
In recent years, the university successfully executed a right-sizing of expenses to mitigate revenue declines. Moody's reports that Wright State's net tuition revenue was stabilizing in fiscal 2023 following a multiyear trend of declines, indicating "progress in strengthening student demand."
Moody's described the university's cash reserves as "solid" and "flexible" and said its reserve balance should "continue to provide for strong coverage of both operating expenses and the steadily diminishing levels of debt."
Additionally, modest growth is expected in fiscal year 2023, and the university has no plans to issue debt in the near term.
"The recent ratings upgrades signal the strength of Wright State University's future," said Greg Sample, the university's executive vice president and chief operating officer. "Moody's has acknowledged the specific management actions taken to stabilize the university's operating infrastructure and how Wright State is clearly moving in the right direction."
"Wright State's A3 issuer rating is supported by its good brand and strategic positioning, strong fiscal management and favorable financial profile," Moody's said. "Despite a prior record of enrollment and net tuition revenue declines, the university continues to serve an important role as a large public university provider with an affordable pricing structure, diverse programs and accretive external partnerships."
Doug Fecher, chair of Wright State's Finance, Audit, Governance and Compliance Committee, said Moody's rating demonstrates the positive outcome of fiscal discipline and conservative financial management.
"The university has steadily grown itself to a position of strength from which it can now invest strategically to make significant strides in the success of our student customers," said Fecher.
Tom Gunlock, chair of the Wright State Board of Trustees, said he is very pleased with the ratings upgrade.
"The announcement by Moody's affirms the direction Wright State is heading under a very strong and stable leadership team guided by President Sue Edwards," said Gunlock. "We are excited about what's ahead and will remain focused on serving our students and the region in the years to come."