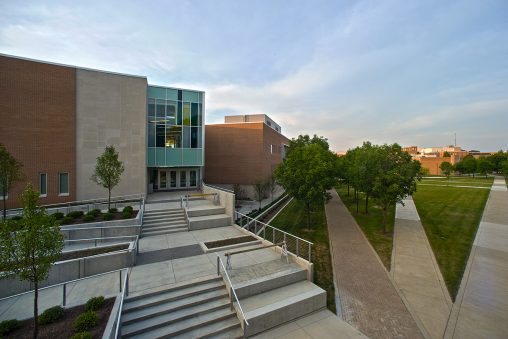 The Wright State University Board of Trustees approved a budget plan that guides operations, supports the university's academic mission and continues investing in student success.
Trustees unanimously approved the fiscal year 2024 budget on June 16.
View the FY24 budget presentation (PDF).
Wright State President Sue Edwards, Ph.D., underscored the fact that the university will continue to invest in academic programming that meets the Dayton Region's economic demand, retention initiatives, and marketing and brand awareness.
"Our students come from all walks of life with the majority living here in Raider Country, which we know very well. It is our obligation to provide them the programs they need and the support they need once they arrive on our campuses. It is critical that we meet our students where they are," she said.
The university expects unrestricted revenue of approximately $225.8 million, including $74.3 million of state financial support, during fiscal year 2024, which runs from July 1, 2023, to June 30, 2024.
University expenses are projected to be $237.5 million and include investments in program expansions, student success and building key community partnerships with organizations like Wright-Patterson Air Force Base.
In their approval of the budget, the Board of Trustees also included an investment in the Wright State team by authorizing a 3% across-the-board increase for many employees effective Aug. 1, 2023.
Over the last several years, the university has trimmed well over $100 million from its operating budget and has built up reserves, supporting a primary goal of ensuring the region has access to a vibrant, high-quality institution of higher education.
Doug Fecher, chair of the Finance, Audit, Governance and Compliance Committee, recognized the hard work resulting in the dramatic change in the financial health of Wright State.
"The university has accomplished a significant and material strengthening of its balance sheet and that has been reflected in the ratings upgrade by Moody's Investors Services," he said.
Tom Gunlock, chair of the Board of Trustees, emphasized the importance of Edwards' focus on recruitment, retention and relationships.
"This university, under President Edwards' leadership, has regained its focus and made significant strides in prioritizing student success and its relationship with Wright-Patterson Air Force Base," Gunlock said.
The FY24 budget also includes continued investments in the Presidential Scholars program and Take Flight, a financial aid program that covers tuition and fees for Ohio's neediest students.
Edwards said she is extremely excited about the upcoming year.
"We continue to make great progress," she said. "Recruitment, retention and relationships remain our focus, and I'm looking forward to welcoming a new freshmen class into the Raider family this fall."