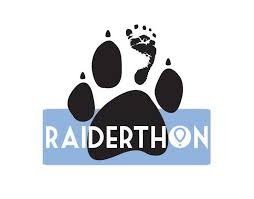 Born in the 1920s and fueled by those willing to sacrifice their bodies for prize money and a little local fame, dance marathons swept the nation for more than a decade. Then the 1969 film They Shoot Horses, Don't They?—a glassy-eyed epic of exhaustion—gave the fad new life by inspiring college students to hold charity dance marathons.
On Saturday, Nov. 16, Wright State University will hold its first dance marathon in a bid to raise money for Dayton Children's Hospital. "Raiderthon" will feature hundreds of Wright State students, faculty, staff and others in the Student Union Apollo Room trying to stay on their feet for 15 hours—from 10 a.m. to 1 a.m.—in hopes of raising more than $50,000 from pledges.
Dancers are encouraged to stay on their feet for all 15 hours, but are permitted to take breaks, said Kyle Powell, director of academic affairs for Student Government.
Dancing and activities will vary hour by hour and include live bands—Phonic Uproar and Vice on Victory—disc jockeys, techno music, line dancing, belly dancing, zumba, a gymnastics performance, a fashion show, a performance by the Wright State Emerald Jazz Dance Team and a chemistry demonstration.
Among those in the crowd will be David Bowman, whose 9-year-old daughter has beaten cancer thanks to Dayton Children's and whose 7-year-old son is being treated there for a neurological disorder.
"We're going to be there cheering like heck for the Wright State students and expressing our gratitude," Bowman said. "These are college students who are sensitive and aware enough that they're giving back and doing something that is really amazing and impactful and meaningful. It's just off-the-charts impressive."
Dayton Children's provides care every year for more than 290,000 infants, children and teens. The hospital offers everything from check-ups, to specialty clinics, to intensive care and surgeries.
"I can't say enough good things about the folks at Dayton Children's and how they've helped my kids, my family," said Bowman.
A few years ago, Bowman and his wife, Colleen, noticed a tiny spot on daughter Ella's eyelid that continued to grow over the following months. The growth was later diagnosed as melanoma, a skin cancer that can be fatal if not found and treated early.
"My daughter had to go through four different surgeries," Bowman said, adding that Dayton Children's was instrumental in the diagnosis and helping Ella through the experience. "Through every step, we had really great care."
Today—two years later—Ella is cancer free.
"Kids are not just small adults; they require entirely different ways of being cared for," Bowman said. "For a community the size of Dayton to have an independent children's hospital is invaluable. They understand the needs of families; they understand the medical needs of kids. They are more than well equipped with incredible experts who can diagnose, treat and do whatever needs to be done here in Dayton."
The Bowmans' son, Jude, began showing symptoms of a neurological disorder when he was 1 year old and underwent extensive testing. Epilepsy was suspected, but eventually ruled out. The experts at Dayton Children's are still investigating.
Jude is looking forward to Raiderthon. He has even submitted a request— What Does the Fox Say?, an electronic dance song by the Norwegian comedy duo Ylvis.
Both Bowman and his wife are Wright State graduates.
"Raiderthon combines fun and fund-raising," Bowman said. "And it raises awareness among the student body. It tells them that these are big problems, but you are capable of doing big things."
Proceeds from Raiderthon will go to the Dayton Children's Miracle Network. In addition to pledges raised by dancers, pledges have also come in from Wright State faculty and staff as well as local businesses. Each hour of the event will sponsor a designated family and a total of 17 children.
So far, more than 610 people have registered to dance, including students, faculty and staff. But the event is open to the public, and participants can pay the $15 registration fee at the door the day of the dance.
Questions about Raiderthon can be directed to Student Government President Sukhmanjit Singh at dmmarketing@wsusg.com