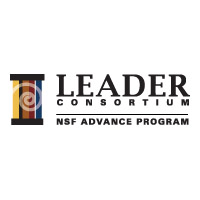 Celebrating successes in recruiting more women to be tenure-track faculty in STEM disciplines and marking the transition from federally supported programs to self-sustaining ones will be the focus of a conference hosted by Wright State University.
The conference is expected to draw faculty and administrators from around the region and feature remarks by the leaders of Wright State, the University of Dayton, Central State University and the Air Force Institute of Technology.
It will be held Friday, May 30, in the Student Union Apollo Room from 11:30 a.m. to 1:30 p.m.
"We look at this as a celebration of what we've accomplished and the impelling force to move forward with momentum," said Wright State's Stephanie Goodwin, Ph.D., program director of Launching Equity Across the Dayton Entrepreneurial Region, or the LEADER Consortium.
Increasing the diversity of tenure-track faculty in STEM is crucial to the health of society because it maximizes the use of the population's brain power and accelerates advancements in medicine, biology and other areas, Goodwin said.
"We know there is strong interest among women in participating in STEM careers, but that they are sometimes discouraged by the workplace environment in academic settings," she said. "This workplace-climate issue is really the driving force in women leaking out of the STEM pipeline."
Twelve years ago, the National Science Foundation created ADVANCE, a program designed to promote women in science. The foundation began awarding grants to fund the examination of an institution's policies and practices in recruiting and mentoring, which are important in attracting, retaining and advancing women in academic science.
A grant was awarded in 2008 to the LEADER Consortium, a Wright State-led group of institutions that also includes the University of Dayton, Central State and the Air Force Institute of Technology.
"We have made progress, but there is more to be done," said David Goldstein, Ph.D., principal investigator and director of the LEADER Consortium as well as chair of the Wright State Department of Biological Sciences. "The partnership has been really valuable."
The consortium has collected data on the number of female STEM faculty members at institutions and their workplace climates; established equity advisers who advocate for female faculty and provide information on hiring, evaluation, tenure and professional development; implemented programs designed to promote discussion of policies and practices; and organized large conferences that feature equity experts and promote conversations among administrators on what is needed for institutional change.
The one-time grants from the foundation are intended to develop initiatives at the schools that can be sustained. As the funding period comes to a close, the program is in a phase of moving toward institutional sustainability and securing commitments from the partners to continue the efforts post-award.
The May 30 conference is titled "Institutional Transformation for Faculty Equity: Celebrating and Sustaining LEADER'S Success." The keynote speaker will be Abigail Stewart, Ph.D., distinguished professor of psychology and women's studies and director of the women's advancement program at the University of Michigan.
Also scheduled to make remarks are Wright State President David R. Hopkins; University of Dayton President Daniel J. Curran; Central State University President Cynthia Jackson-Hammond; and Todd I. Stewart, director and chancellor of the Air Force Institute of Technology.
All tenure-track faculty and administrators are invited to register online by May 24.