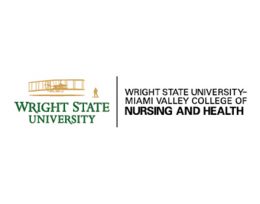 U.S. News & World Report has ranked Wright State University's Master of Nursing program as among the best graduate education programs in the nation in 2018.
The magazine ranked the Wright State University-Miami Valley College of Nursing and Health program No. 115 out of 142 programs that were ranked. There are 532 accredited nursing schools with master's or doctoral programs in the nation. Wright State's program was ranked higher than those at Gonzaga University, Kent State University and Ohio University.
"We are proud to be able to offer quality nursing education to our students and provide competent nursing professionals to the Dayton community," said Deborah L. Ulrich, interim dean of the College of Nursing and Health.
Programs in the U.S. News rankings were based on quality, student selectivity and program size, faculty resources and research activity.
The magazine said Wright State's nursing program had a 45.3 percent acceptance rate, an average GPA of 3.24 and total enrollment of 208. It had 3.4 students for each faculty member, 21.3 percent of faculty in active nursing practice and $964,000 in National Institutes of Health research and other grants.
Wright State's nursing college was also ranked among the best RN programs in Ohio by RegisteredNursing.org — No. 17 among 84 colleges and universities and higher than Case Western, Kent State and the University of Akron. The rankings were based on the percentage of graduates who passed the National Council Licensure Examination, designed to determine if they are ready to practice as entry-level nurses.
In addition, Wright State's nursing college was ranked No. 73 in the nation and fifth in Ohio in online RN-to-BSN programs by RNtoBSN.org, a group of professional nurses, educators, writers and editors committed to furthering nursing education.