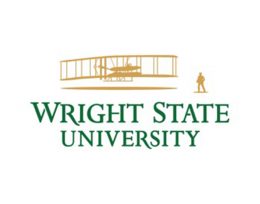 U.S. News & World Report has named Wright State University's graduate programs in engineering and nursing as among the best in the nation for 2019.
U.S. News ranked the College of Engineering and Computer Science 148th among the 205 schools responding to the magazine's survey. The college's Electrical Engineering Program ranked 122nd out of 192, tied with the University of Colorado.
The magazine based its engineering school rankings on quality assessments by peers and recruiters, student selectivity, faculty resources and research activity.
It said the College of Engineering and Computer Science granted 19 doctorate degrees in 2018 and received $12.9 million in research funding, or $167,000 per faculty member.
"I am proud to see our college recognized for the quality of our research and graduate students," said Brian Rigling, the college's interim dean. "As we continue to develop our faculty and grow our collaborations, I expect to see our stature on a national level to continue to increase over the coming years."
U.S. News ranked the College of Nursing and Health 176th out of 258 schools responding to the survey. The magazine said the school awarded 61 master's degrees in 2018.
The magazine based its nursing rankings on quality assessment by peers; student selectivity and program size; research activity; and faculty resources, including student/faculty ratio, faculty credentials and percentage of faculty with important academic achievements in the nursing field.