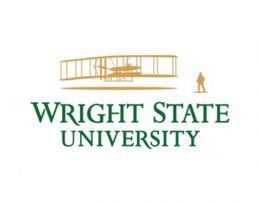 Wright State University is a partner in a new statewide initiative designed to boost Ohio's economy by making it easier for industry to access intellectual property developed through university research.
Wright State representatives attended Lt. Gov. Jon Husted's unveiling of The Ohio IP Promise on Sept. 6 at The Ohio State University. The Ohio IP Promise is designed to cultivate the licensing of intellectual property developed by the state's public universities to not only strengthen Ohio's economy but also to attract innovative researchers and serve as a magnet for investors and entrepreneurs.
"Wright State is excited to be part of this initiative, which will provide a clear path for faculty in pursuing entrepreneurial and commercial ventures and help ensure that the university is competitive when it comes to the transfer of university discoveries to the commercial sector," said President Cheryl B. Schrader.
The Ohio IP Promise was developed by representatives of all 14 Ohio public university technology transfer offices. The group engaged faculty, research officers, entrepreneurs, investors and attorneys to gain insights into their needs and ideas.
"This initiative will create a climate where innovation thrives through partnerships among universities, researchers, entrepreneurs, investors and industry," said Ellen Reinsch Friese, Wright State's interim vice provost for research. "With improved collaboration, high-impact discoveries made at Ohio universities will go to market more quickly, boosting Ohio's economy and improving its residents' lives with new products and services."
Wright State recorded $92.8 million in external funding in fiscal 2019.
Developing the initiative involved benchmarking peer universities around the country, including Stanford, MIT, Michigan and Purdue. It also compared technology commercialization processes at state institutions and involved collaborating with Ohio's Research Officers Council to ensure alignment on guiding principles.
The principles include providing industry choices for accessing intellectual property, publishing template sponsored research and license agreements, and delivering streamlined guidelines for startups created by faculty. The principles also include communicating licensing processes on university websites in a clear, prominent way, providing well-defined university entry points for industry, investors and entrepreneurs and reducing impediments that hinder the pace of transactions.
The initiative is designed to help faculty and researchers better understand the pathways to protect and commercialize their intellectual property through well-defined and clear information. Entrepreneurs will be able to create new companies around these innovations more efficiently through increased transparency in how Ohio's universities conduct business.
In addition, investors will benefit from increased opportunities to invest in the high-quality innovations developed at universities, and industry partners will have easier access and increased options for intellectual property.
"Governor DeWine and Lt. Governor Husted challenged our public universities to bring to life their vision for a stronger economy and IP leadership in Ohio," said Bruce Johnson, president of the Inter-University Council of Ohio. "Our universities have stepped up in a big way, with enthusiasm, creativity and imagination."